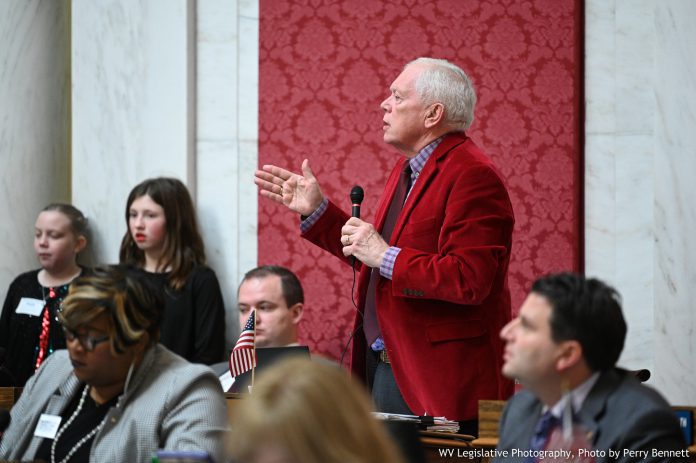 House Bill 4004, relating to the West Virginia Sentencing Committee (WVSC), was amended during Tuesday's floor session and advanced to third reading.
One of the most notable parts of the bill gives the WVSC the ability to research second-look sentencing, which is the process of reexamining excessive prison sentences and allowing a judge to resentence offenders based on variables such as rehabilitation and the length of sentence already served.
An amendment offered by Delegate Larry Rowe, D- Kanawha, included preventing disparate treatment of offenders based on racial, ethnic, cultural, economic or other factors.
This bill aims to make big changes within the state for criminal justice reform. This includes eliminating and fixing pre-existing racial and economic biases that exist within the system.
Delegate John Shott, R- Mercer, Chairman for the Judiciary Committee, voiced his support for Rowe's amendment during the floor session. Shott also added his own technical amendment to the bill. Both amendments were adopted in a voice vote.
House bills 3039, 4007, 4022 and 4103 were also moved to third reading Tuesday.
The House is in recess until 11 a.m. tomorrow.