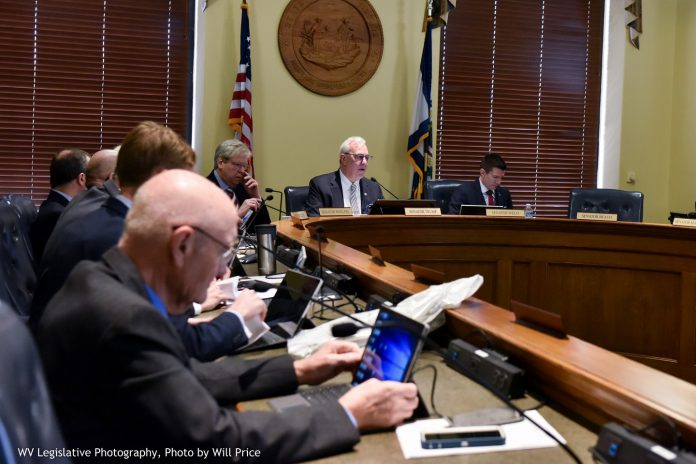 SJR 7 offers voters the "Preserving the Separation of Powers" amendment. This would be a constitutional amendment that clarifies that courts are not to interfere with the legislative process. This resolution was debated among members of the committee, some expressing concern that the legislature would interfere with checks and balances. The resolution was adopted, and referred to the Senate Finance Committee.
The committee also adopted SB 240, which would require restaurants and commercial food service establishments that use grease traps to ensure that those grease traps are designed to withstand expected loads and be kept out of reach of children.
The committee also adopted SB 308, which specifies criminal penalties to individuals who violate a financial exploitation protective order.
Senate bills 267, 610 and 620 were also adopted and will be reported to the full Senate with recommendation that they do pass.