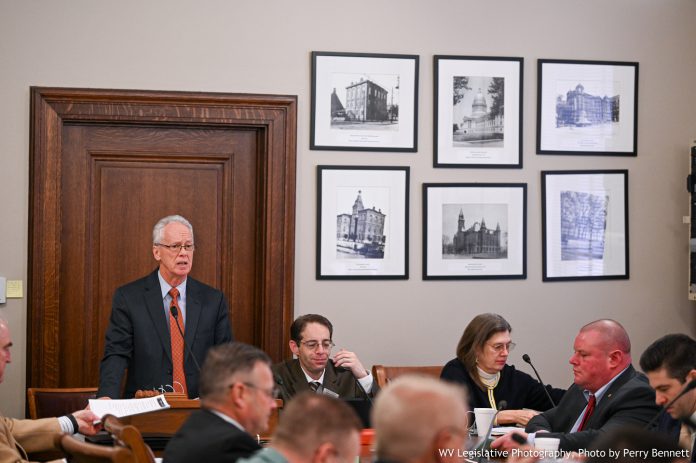 The House Judiciary Committee met Monday, advancing a bill that would create a lifetime ban for commercial drivers convicted of human trafficking.
According to the National Human Trafficking Hotline, traffickers often use truck stops as a venue for commercial sex. Truckers may use their vehicles to transport victims across the country. This bill prevents truckers convicted of a sex trafficking felony from having easy access to vehicles and truck stops.
House Bill 4478 would bar a commercial driver who has been convicted of a felony involving "severe forms of trafficking in persons" from holding a commercial driver's license for life.
Delegate Kayla Kessinger, R-Fayette, spoke in support of the bill.
"I work in the trucking industry," she said. "Many might not know, but this industry plays a big role in sex trafficking. We need to make sure that these heinous crimes are being held to the highest extent of the law, this bill strengthens that."
House Bill 4478 will be reported to the floor with the recommendation that it do pass.
The Judiciary Committee also advanced House Bill 4585 and Senate Bill 46 to the full House during the morning meeting.