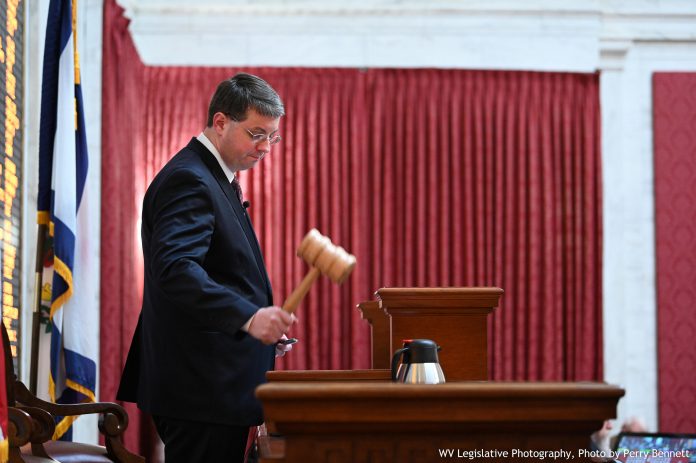 A bill creating a felony offense for suffocation and asphyxiation completed legislative action Thursday.
House Bill 4393 defines the terms "bodily injury," "strangle," "suffocate," and "asphyxiation." Those convicted of this felony will be fined up to $2,500 and serve a sentence in a correctional facility for one to five years. Before this legislation was completed, any crimes relating to asphyxiation were classified as assault crimes.
The House passed three bills. House Bill 4352 removes barriers to employment for those with previous criminal records that seek licensure or certification in an occupation governed by state law. This bill also reduces the number of hours necessary to qualify for certain licenses, such as electrical work or sprinkler-fitting.
House Bills 4380 and 4509 were also passed.
Sixteen bills were advanced to third reading. Eleven bills were advanced to second reading.
Action for one bill, House Bill 4455, was postponed for one day.
Four resolutions were introduced. House Bills 4712-4734 were introduced.
The House is adjourned until 10:30 a.m. Friday.