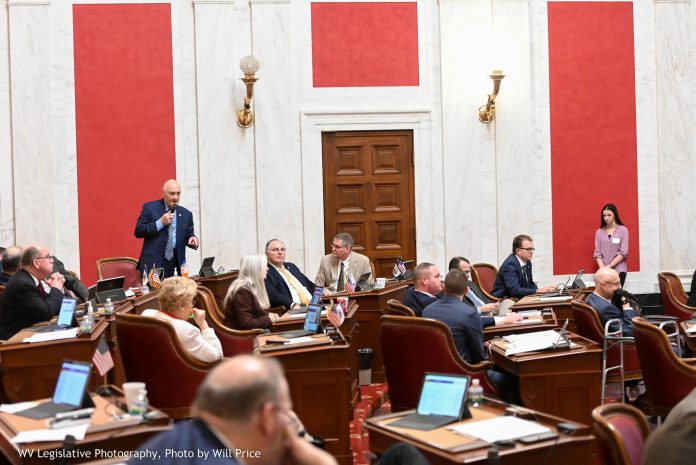 The Senate met at 11:00 a.m. today and passed three bills.
SB 202 allows one member if a public district service board to be a county commissioner of the county commission. This individual would have the authority to appoint board members regardless of whether the commissioner lives in the district.
SB 232 removes the outdated prohibition of mechanical and electronic ticket dispensers along with other digital fundraising platforms. The bill also updates the definition of "raffle".
SB 638 creates new private club licenses and requirements for private night clubs, private wedding venues, private multi-vendor fairs and festivals and private tennis club licenses. The bill describes the conditions and criteria for these licenses and requirements.
The Senate concurred with House amendments for 2 Senate bills, completing legislative action for these bills.
SB 35 limits the civil penalty for littering to $2,000 to cover investigations and cleanup expenses.
SB 532 provides for the distribution of assets in a municipal policemen's or firemen's pension and relief fund after the last retiree receiving benefits from the fund has died.
Senate bills 762-777 were introduced and referred to the appropriate committees.
The Senate adopted Resolution 38, recognizing the contributions AARP President Rich Stonestreet to the people of West Virginia. Resolution 39 was also adopted, designating February 13th, 2020 as Tiny Hearts day at the Legislature. Two brief recesses were held for the presentation of these resolutions.
The Senate is adjourned until 11:00 a.m. tomorrow.
The Senate Education Committee will meet at 2:00 p.m. in room 451M.
The Senate Committee on Government Organization will meet at 2:00 p.m. in room 208W.
The Senate Finance Committee will meet at 3:00 p.m. in room 451W.
The Senate Judiciary Committee will meet at 3:00 p.m. in room 208W.