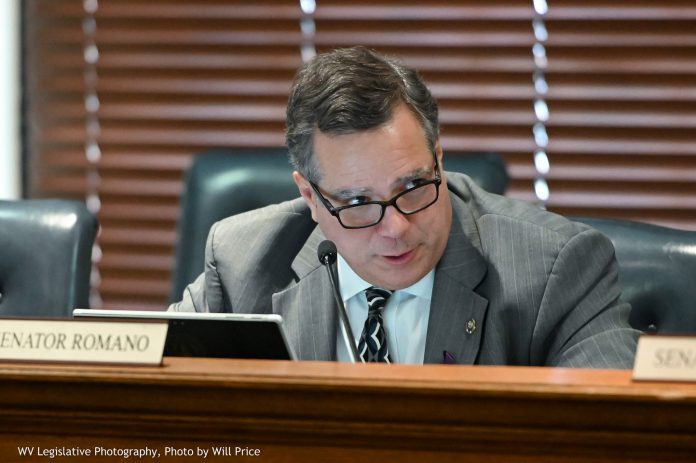 The Senate Judiciary Committee met at 3:00 p.m. on Tuesday and discussed four bills, all of which advanced to the floor.
House bill 4217 is a rules bundle for the Department of Environmental Protection. Senator Baldwin, D-Greenbrier, proposed a strike-and-insert amendment that would provide for the financial compensation of damaged property. The committee adopted the amendment in a vote of 9-8 and advanced the bill to the full Senate.
Originating Bill 2 was also advanced, and will be reported to the floor where it will receive a bill number. This bill requires law enforcement to create a referral program for substance abuse treatment. The bill would require individuals in possession of certain drugs to surrender those drugs to law enforcement without prosecution. This program would align with current programs already in place in Kentucky.
SB 528 was also discussed and debated by the committee. The purpose of the bill is to more simply define independent contractors and create objective standards to differentiate independent contractors from employees.
The committee also advanced SB 752, which updates codes and regulations regarding the distribution of medical cannabis. The bill increases the locations of dispensaries and increases the forms of acceptable medical cannabis. The bill provides that the Tax Division of the Department of Revenue and 5the Bureau of Public Health are to monitor the price of medical cannabis.