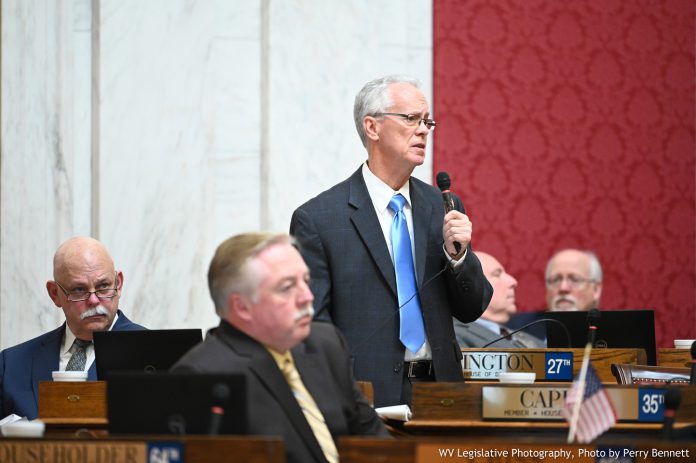 The House Judiciary Committee advanced Senate Bill 583, which creates a program to further the development of renewable resources in the state.
Senate Bill 583 aims to allow electric utility companies to expand their reach to provide energy from solar power. The purpose of this bill is to increase economic activity and diversify types of electricity within the state.
John Scalzo, a representative from Appalachian Power, testified in committee that the addition of solar services would increase their customers' electric bills by only 18 cents per month to fund the initial creation of the project. The more customers that sign up for renewable energy, the less this cost will be.
Customers for solar energy include both residential and industrial customers. Larger industrial customers have the potential to cover the costs alone depending on their needs.
Some delegates had concerns about the efficiency of solar power on cloudy days and during nighttime. Although West Virginia is not a particularly sunny state, solar power can still be produced when the sun is covered by clouds. However, solar power is not produced during nighttime. At this point, energy companies will use coal to continue powering facilities or residential areas.
Mike Graney, the Executive Director of the West Virginia Development Office, testified in committee that some Fortune 500 companies require a certain percentage of their energy use be reusable. Because West Virginia currently does not offer renewable energy sources, these companies are not bringing their business into the state. Some of these companies include Amazon, Netflix and Google.
All of West Virginia's surrounding states, Virginia, Kentucky, Ohio, Pennsylvania and Maryland produce renewable energy.
The production of solar energy also aims to utilize land that is not currently in use, such as abandoned coal mines or farmland.
Speaking in favor of this bill in committee, Delegate Sammi Brown, D- Jefferson said, "We don't need to abandon one form of energy—we need to diversify. In turn, this will diversify our economy."
Senate Bill 583 is reported to the full House with the recommendation that its do pass.