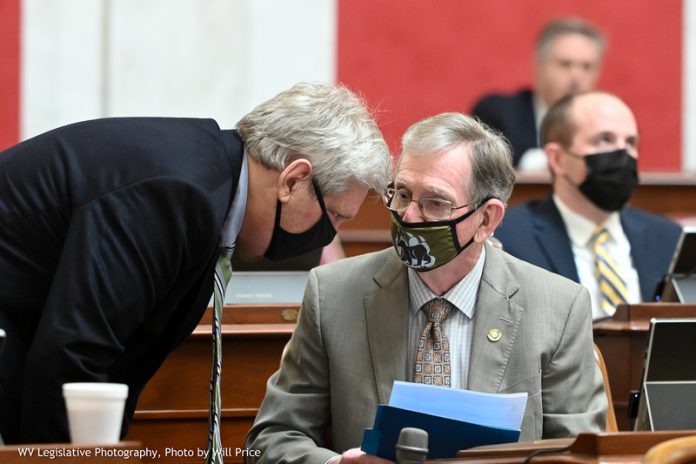 The Senate advanced legislation to the House Tuesday that provides for parity of payment for telehealth services between a service in-person and a service provided through a telehealth platform, including such that is established and provided through audio-only means.
Senate Bill 1 limits a patient to no more than three telemedicine consultations without an in-person primary care visit. Further, a physician cannot prescribe controlled substances listed in Schedules II though V to a patient until the physician has evaluated the patient in person.
Also on Tuesday, the body passed Senate Bill 12, which would give county commissions more control over the actions of local health departments.
The legislation would require county commissions and other health-appointing entities like municipal governments to approve or disapprove rules passed by local public health boards. The bill would require a public comment period on new or amended rules. It also would require health boards to post new rules on the State Register.
The Senate has adjourned until tomorrow, Feb. 24 at 11 a.m.
There is a packed committee schedule this afternoon as listed below. Check out the Legislature Live page for streaming.
Health will meet at 1:30 p.m. in 451M.
Government Organization will meet at 2:30 p.m. in 208W.
Education will meet at 2:30 p.m. and if necessary, at 5:00 p.m. in 451M
Finance will meet at 3:30 p.m. in 451M
Judiciary will meet at 3:30 p.m. in 208W
Workforce will meet tomorrow at 10 a.m. in 208W. Check back tomorrow morning for an agenda.