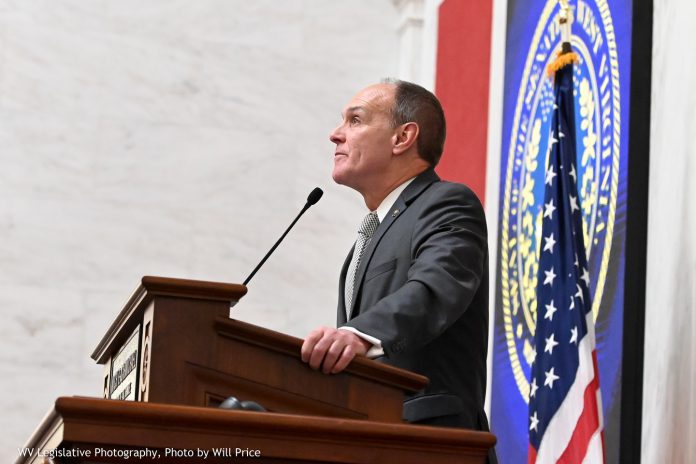 The Senate met at 11:00 a.m. today and passed 2 Senate bills and 15 House bills.
Senate bills 852 and 853 are supplemental appropriations that transfer funds from the state Treasury to the Department of Education School Building Fund and School Building authority.
House bill 3127 allows homeschooled students to participate in extracurricular activities and athletic programs in public schools. The bill provides that the homeschooled student is to comply
with the requirements of the Secondary Schools Activities Commission, demonstrate sufficient academic performance for two years and does not receive compensation for their participation.
House bill 4412 provides that federal programs that pay for fees and tuitions for Army National Guard and Air National Guard members shall be the first payor of the tuitions, instead of the last. The bill states that the Adjunct General may pay directly to the member an amount equal to the tuition and fees that would have otherwise been payed to the school, for members participating in the Promise Scholarship Program.
House bill 4365 allows institutions of higher learning to grant college credit hours to students who have learned English as a second language. The bill states that if a student reaches an acceptable score on an English test, this can satisfy the student's foreign language requirement.
House bill 4969 provides a new tax credit against personal or corporate net income for the donation or sale of a qualifying vehicle to a charity organization for low-income workers.
House bills 4090, 4146, 4438, 4450, 4461, 4466, 4522, 4760, 4882 and 4929 were also passed in the Senate on Monday.
The Senate adopted Resolution 60, memorializing the West Virginia native Katherine Johnson, NASA mathematician and recipient of the Presidential Medal of Freedom.
UPDATE: The Senate met briefly at 6:30 p.m. to receive additional committee reports.
The Senate is adjourned until tomorrow at 11 a.m.
Transportation and Infrastructure will meet tomorrow at 9:30 a.m. in 451M