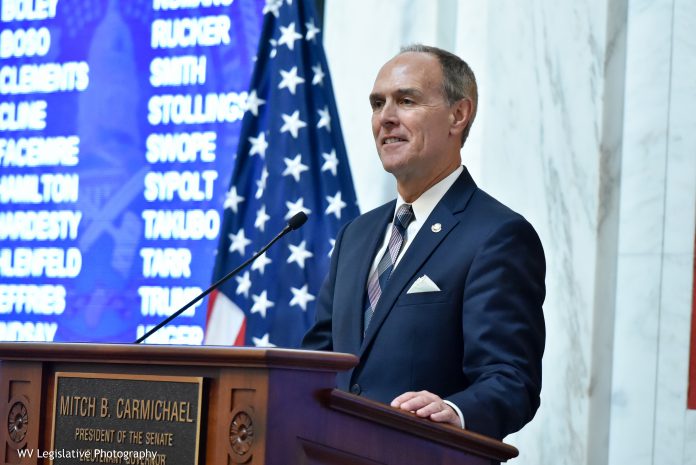 The Senate met at noon to begin the Second Session of the 84th Legislature. After adopting ceremonial resolutions to begin the session, Resolution 3 was adopted, which established the Select Committee for Children and Families. This committee will cover issues such as foster care and adoption, as well as other issues facing children and families in West Virginia.
Resolution 4 was also adopted, which would extend the time permitted for a senator to sponsor a bill until the final draft is presented to the clerk. It also allows senators to be removed from sponsorship until the bill is enrolled.
During session, Bills 1-149 were introduced to be considered in the 2020 legislative session and referred to the appropriate committees.

The Senate is now in recess until 6:45 PM this evening.
The Joint Judiciary Committee will meet tomorrow at 10:00 AM in room 208W.

Senate Finance will meet at tomorrow at 9:30 AM and again at 3:00 PM in room 451M.