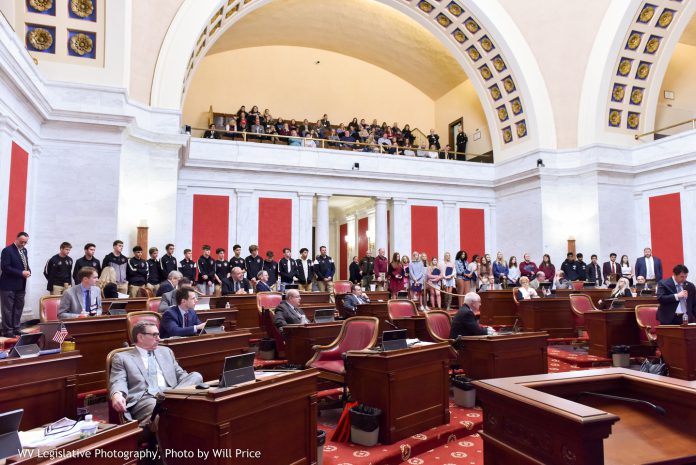 The Senate convened at 11:00 AM today to discuss the passage of three bills.
SB 449 promulgates legislative a rule for the Department of Commerce. The rule relates to the small business innovation research and technology transfer matching funds programs.
SB 550 would permit the usage of leashed dogs in the tracking of mortally wounded bears or deer. The bill specifies how dogs caught chasing deer should be handled.
Senate Bills 669-683 were introduced and referred to the appropriate committees.
The Senate also adopted Resolution 24, congratulating Lukas and Gabby Newcomer of Noble Farms Inc. for winning the Conservation Farm of the Year Award.
Senate Resolution 26, 27 and 28 was also adopted by the Senate, congratulating George Washington High School volleyball team, the boys' soccer team, and the tennis team on winning their respective Championships. Two brief recesses were held for the presentation of these resolutions.
The Senate is adjourned until 11:00 AM Monday morning.