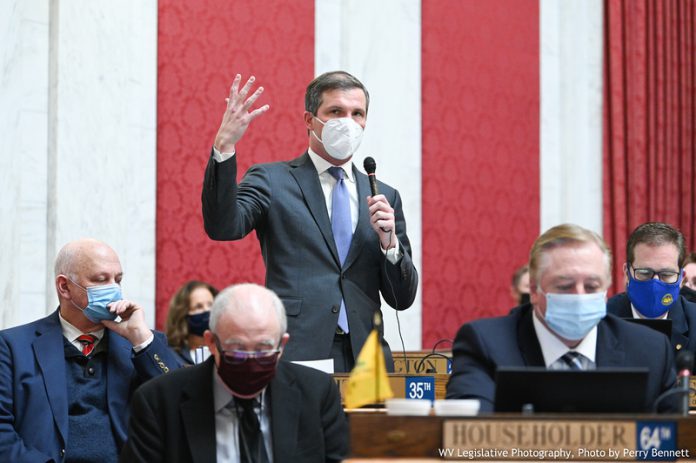 Today, House Bill 2013, which passed the House yesterday, was reconsidered and recommitted to the Committee on Finance. It has been recommitted to consider the new fiscal note.
Five Bills were passed on to the Senate.
House Bill 2003 would clarify the authority and obligations of the Governor and Legislature in declaring states of preparedness and emergencies.
House Bill 2009 would limit the use of wages and agency shop fees by employers and labor organizations for political activities. It would prohibit employers from intimidating employees to make political contributions or engage in political activity. It would, also, prohibit employers from withholding or diverting employee's pay for political activities, unless given written authorization.
House Bill 2014 specifies that the Legislature is to appropriate federal funds by the state constitution. It limits the gubernatorial authority to spend federal funds without the appropriation of the Legislature.
House Bill 2325 would remove the requirement for barbers and cosmetologists to complete continuing education to renew their licenses. Currently, barbers and cosmetologists are required to complete two hours of continuing education until they have 10 years of experience. After 10 years of experience, they are required to complete two hours every other year. The bill would also prevent the Board of Barbers and Cosmetologists from regulating the use of beauty products that are commonly available as retail, consumer products.
House Bill 2366 would require agencies proposing rules that would adjust fees or other special revenues to provide a fiscal note to the committee.
Of the two bills on second reading today, House Bill 2008 was amended.
The House is adjourned until 11 am Monday, February 22, 2021.
Committee Meetings
Today
Monday, February 22, 2021