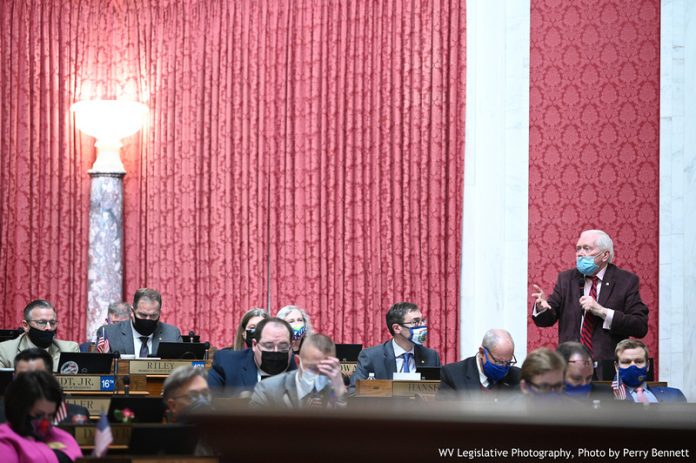 Today, the House of Delegates passed five bills including Senate Bill 12, Senate Bill 14, and House Bill 2529.
Senate Bill 12 gives the County Commissioner rule-make authority over local health departments.
Senate Bill 14 provides additional options for alternative certification for teachers.
House Bill 2529 prohibits higher education institutions in West Virginia from discriminating against graduates of private, nonpublic or home schools by requiring them to submit to alternative testing.
Five bills were on second reading, two of which action was delayed. Those bills were Senate Bill 272 and HB 2363.
Senate Bill 272 simplifies criteria for independent contractors and provides for separate standards of independent contractors from employees.
House Bill 2363 establishes that 50/50 custody is presumed to be in the best interest of the child unless one parent provides evidence that the other parent is not capable of providing a safe environment for the child.
On Monday, March 1, 2021, there will be a public hearing on House Bill 2389. The bill would authorize the Department of Environmental Protection to create legislative rule relating to water quality standards.
Committees
Today
Monday, March 1, 2021