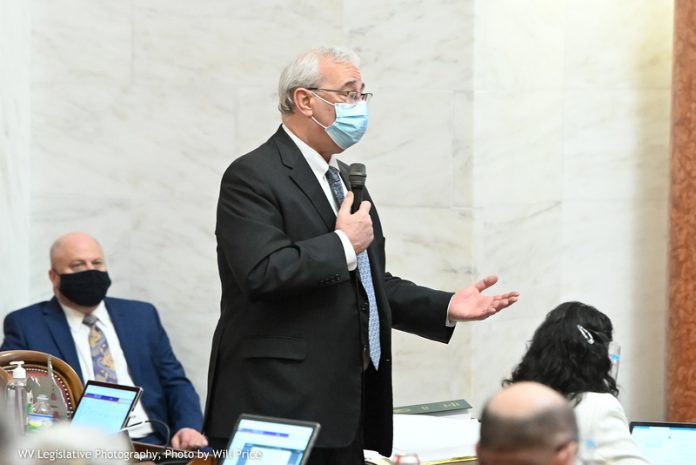 The Senate concurred in the House amendments, completing action on the Intermediate Court of Appeals, during Thursday's floor session.
Following concurrence, the final version of Senate Bill 275 includes all of the changes made by the House of Delegates.
The court will be made up of one three-judge panel serving the entire state, with the ability to travel around West Virginia to hear cases in already-available buildings.
The three judges on the intermediate court will receive appointments to staggered terms to fill out the court to begin, with regular elections to 10-year terms after that. The judges will each make $142,00 in the House version of the bill.
The bill also gives the West Virginia Supreme Court authority to take cases from the new court at its discretion, as well as the authority to determine whether to allow the intermediate court to hear criminal appeals in the future, should it choose to do so. All family court appeals will go directly to the intermediate appeals court instead of going to the circuit court.
The court will cost $3.6 million in year one and $2.1 million annually once fully operational.
The bill now heads to the Governor's desk to await his signature.
The Senate is in recess until 5 p.m.
Video and audio streaming is available for all Senate meetings on our Legislature Live page.
Health and Human Resources will meet at 1 p.m. in 451M.
Energy, Industry and Mining will meet at 1 p.m. in 208W.
Government Organization will meet at 2 p.m. in 208W.
Education will meet at 2 p.m. in 451M.
Judiciary will meet at 3 p.m. in 208W.
Finance will meet at 3 p.m. in 451M.
Military will meet tomorrow at 9 a.m. in 208W.