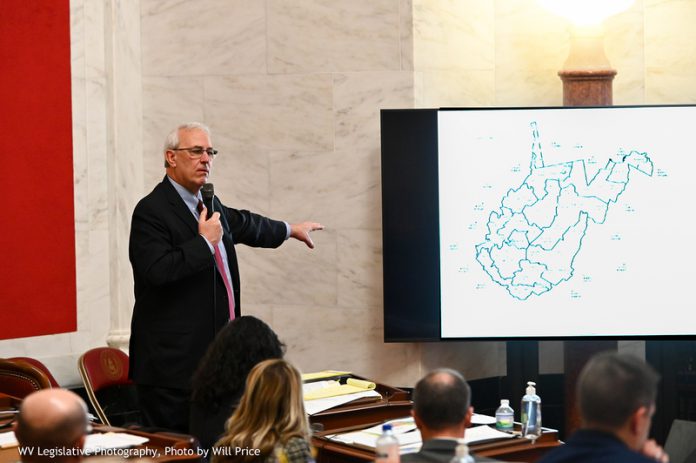 The Senate convened today to continue work for the third extraordinary session. They completed House Bill 301, which reapportions House of Delegates Districts into 100 single-member districts.
Then, discussion on Senate Bill 3034 began. Several senators offered a strike and insert amendment. An amendment to the amendment was proposed and adopted, changing districts in the southwestern part of the state offered in the strike and insert amendment.  However, the strike and insert amendment (as amended) was rejected. The original bill, without amendment, remains on third reading.
Following a recess, Senators came back to continue the Senate Calendar.
Senate Bill 3034 was laid over one day. The Senate continued with the agenda and moved House Bill 335 and House Bill 336 to third reading with the right to amend.
House Bill 335 requires covered employees to provide religious and health exemptions from mandatory COVID vaccines.
House Bill 336 is a supplemental appropriation. It moves funds from General Revenue to the Department of Homeland Security.
The Senate is adjourned until 12 p.m. tomorrow.