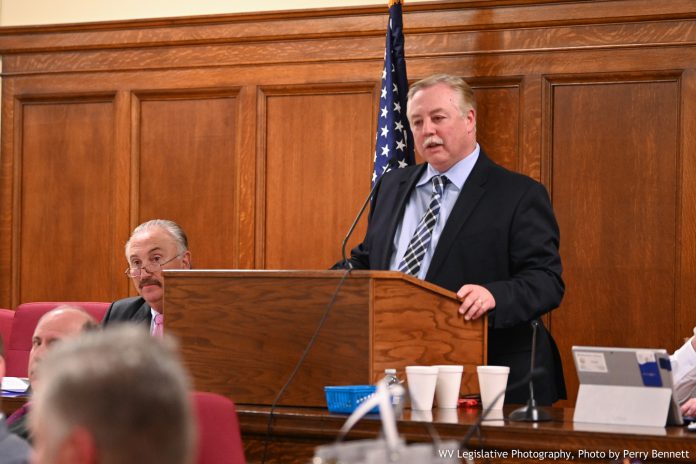 The House Finance Committee advanced an originating bill reducing the application fee for a concealed carry weapon and removing the fee for veterans. This originating bill combines House Bill 2221 and Senate Bill 8 into one comprehensive bill.
Under this bill, the application fee for a concealed carry weapon is reduced from $75 to $25. The application fee for a provisional license is reduced from $25 to $15.
Previously, $60 of the application or replacement fees were to be received by the sheriff and deposited into a concealed weapons license administration fund. The full $25 or $15 will be deposited into this fund under this bill.
Additionally, under current law $15 from each application fee is deposited into the Courthouse Facilities Improvement Fund. The originating bill removes this language from code. The Courthouse Improvement Fund provides grants to all 55 counties in the state to fix courthouse facilities. This could be improving wheelchair accessibility, adding sprinklers or replacing broken facilities. Funding is provided for this under several different sections in code.
Previous application rules are still in effect.
The bill also exempts honorably discharged veterans of the armed forces from paying the application fee for concealed carry weapons. This law already applies to honorably retired law enforcement officers. Veterans that qualify for this exempted fee must still take all mandatory safety classes and meet the previous application criteria.
The bill will be reported to the full House with a recommendation of passage.