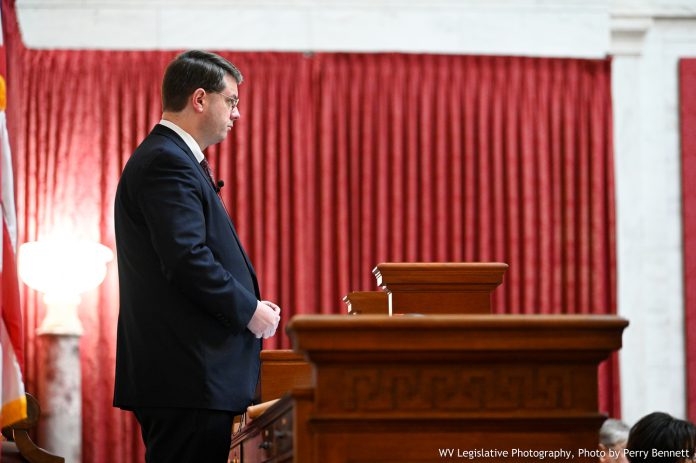 The House convened Thursday at 11 a.m. to advance seven bills to third reading, and three bills to second reading.
House Bill 4042 was moved to third reading with an amendment added to the committee substitute. The bill requires agencies exempt from state purchasing requirements to adopt procedural rules establishing their purchasing procedures. According to the amendment, any agency which has not filed its procedural rule as required by this section by September 1, 2020, should follow the procurement requirements established by the Purchasing Division. 
House Bill 4062 was moved to second reading. The purpose of this bill is to reduce the cost of prescription drugs. This will be accomplished by requiring a pharmacy benefit manager to pass through to the consumer certain compensation.
House Bills 2602, 2679, 2696, 2924, 4010, and 2922 were also advanced to third reading. House Bills 4091 and 4096 were also advanced to second reading.
Additionally, House Bills 4364-4394 were introduced today. Four resolutions were also introduced.
The House is in recess until 11 a.m. tomorrow.