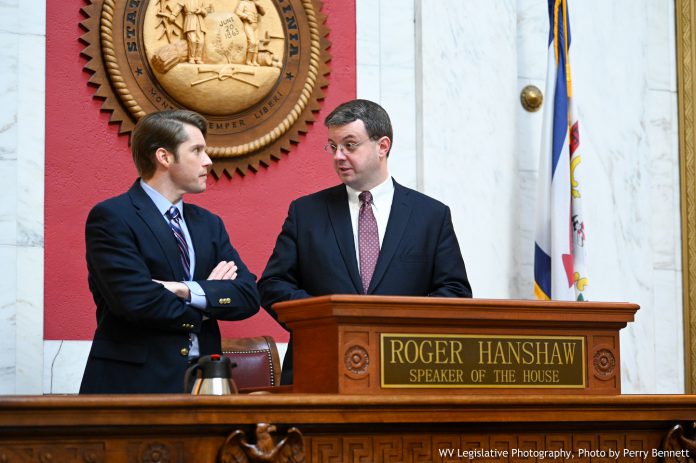 The House convened Friday at 11 a.m. Six bills were passed, and one bill, H.B. 4010, was postponed one day.
This bill changes the licensing requirements for certain casino employees. It changes the requirement from a license to a registration in some circumstances. The bill also amends several parts of state code that deals with licensed racetrack facilities, table games, and casino lottery systems.
Three bills were advanced to third reading. This includes House bills 4062, 4091 and 4096.
Five Bills were advanced to second reading. This set of bills includes House Bills 4017, 4020, 4108, 4130 and 4141.
House Bill 4017 establishes country roads accountability and transparency website. The website is directed by the State Auditor with the purpose of compiling data to create a searchable website of funding actions or expenditures that relate to state and public roads. This allows taxpayers to see exactly where and how the state is spending their tax dollars to repair and build new roads. Taxpayers will also be able to access the budgeted money and results for each project.
Three House Resolutions were introduced today, H.C.R 16, 17 and 18. House Bills 4395-4413 were also introduced.
The House is in recess until 11 a.m. Monday.