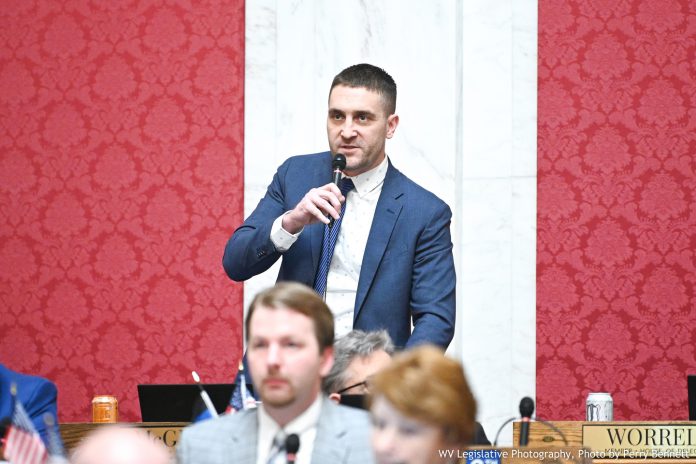 The House Veterans Affairs Committee advanced the Defend the Guard Act in its Tuesday meeting.
House Bill 2732 would require an official declaration of war by Congress before members of the West Virginia National Guard could be released from state control to participate in active duty combat.
Delegates mentioned constitutional concerns about the bill. Lead sponsor, Delegate Pat McGeehan, R-Hancock, also addressed the committee. McGeehan said close to a dozen other states have introduced similar legislation.
In a 15-7 vote, the committee advanced the bill, which now heads before House Judiciary.
The committee also advanced House Bill 4176, the West Virginia Intelligence/Fusion Center Act.  The facility has been in operation since 2008 and supports local, state and federal agencies to prevent and respond to criminal and terrorist activity in the state.
The strike and insert amendment, which was adopted, added safeguards and protections of civil liberties, required cooperation for the resiliency office, and changed references of the Department of Military Affairs and Public Safety (DMAPS) to the Department of Homeland Security. Counsel said the bill codified the center's statutory authority.
The bill is second referenced to the Judiciary Committee.
The committee also advanced House Bill 4485, which reorganizes and re-designates DMAPS as the Department of Homeland Security. The bill also creates a state resiliency office, which is the product of recommendations from the Interim Flooding Committee
This bill also now heads to the Judiciary Committee.