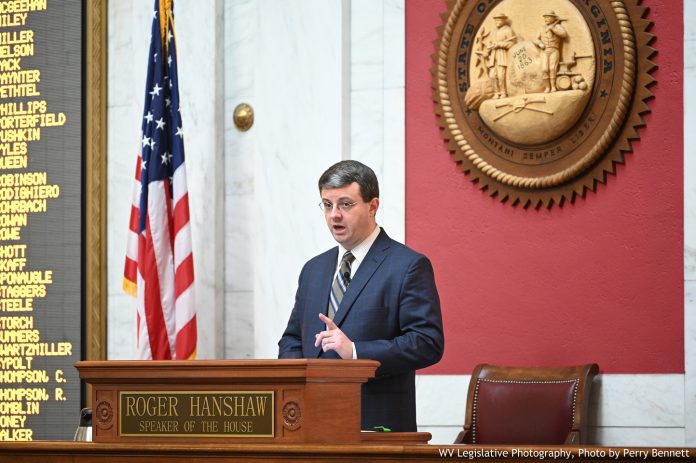 The House passed House Bill 4001, which creates the West Virginia Impact Fund.
House Bill 4001 seeks to further economic development, infrastructure development and job creation in West Virginia by the creation of the West Virginia Impact Fund, its Investment Committee and the Mountaineer Impact Office.
The Mountaineer Impact Office and Investment Committee will bring forth projects that private investors wish to fund. These entities will also look across the world for businesses that wish to pursue capital investments in the state. This includes domestic and foreign investment opportunities. The investments will go into the West Virginia Impact Fund.
Some businesses can be hesitant to make investments in our country because there is a possibility that the investment can be taken away at the federal level up to two years after the investment was made. The benefit to businesses is that they will be refunded their investment if the federal government gets in the way. West Virginia will be able to reap the benefits of their businesses, which will bring jobs and tax dollars into the state.
The Investment Committee will consist of the Governor, Secretary of Commerce, and five individuals appointed by the Governor, with the advice and consent of the Senate, that specialize in finance or economic development. The bill gives legislative control to the Impact Fund with the oversight of the state Senate.
House Speaker Roger Hanshaw, R-Clay, is the lead sponsor of this bill.
When describing the benefits of the bill to the House, Hanshaw said, "We seek to benefit the state of West Virginia by increasing employment opportunities and secondary taxes."
Other states have created similar funds to encourage economic development with the use of tax money. This legislation does not have a fiscal note. Instead of bringing in money in with taxes, House Bill 4001 encourages private companies to invest.
"This bill shows that the state of West Virginia says to the world: 'We legitimately want you here and we are open for business,'" Hanshaw said.
The House passed twelve other bills.
Ten bills were advanced to third reading. Thirty-one bills were advanced to second reading.
Senate Bills 573 and 623 passed, therefore completing action on the bills. House Bill 4820, relating to inventory of firearms owned by state agencies, was rejected.
Three resolutions were introduced.
The House is in recess until 6 p.m. Friday.
Following the recess, the House received Senate messages and Committee reports.
The House is adjourned until 11 a.m., Monday, February 24th.