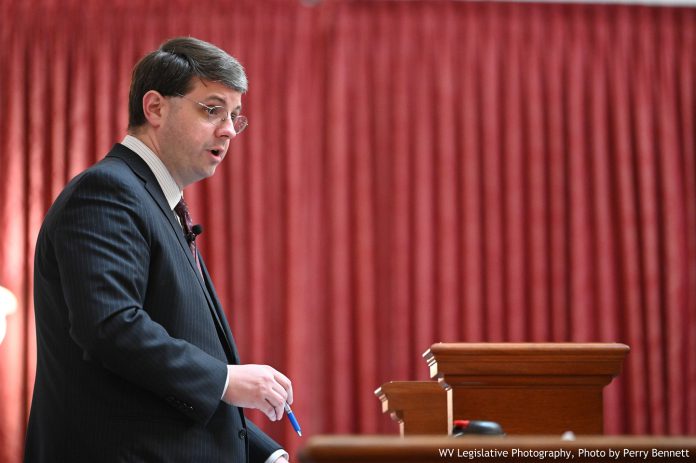 The House passed Senate Bill 727 during the floor session Thursday, which uses a fund to repair roads that have been damaged from oil and gas drilling.
Senate Bill 727 allows the Division of Highways to use the money from the Gas Field Highway Repair and Horizontal Drilling Waste Study Fund to repair roads. This fund collects money from a fee that oil and gas companies are charged upon the disposal of drill cuttings and waste. The fund has existed for a couple of years, but the DOH did not have permission to spend it on road repairs until the passage of Senate Bill 727. The money from the fund will repair roads that have been damaged by oil and gas drilling companies. The areas most affected by drilling in the state are Ohio, Marshall, Wetzel and Monongalia counties.
This bill was amended to change the fee from $1 per ton of waste to $1.50 per ton of waste. This keeps our fee lower than surrounding states, but it allows for more money to be generated for the fund.
Senate Bill 586 and 734 were also passed.
Fourteen bills were advanced to third reading. Five bills were advanced to second reading. Action for five bills was postponed for one day.
The House reconsidered House Bill 2086 to meet the objections of the Governor. This bill was amended and passed.
The House concurred with the Senate amendments for House Bills for four bills, House Bills 3039, 4149, 4359 and 4501.
Three resolutions were introduced.
The House is adjourned until 11 a.m. Friday.