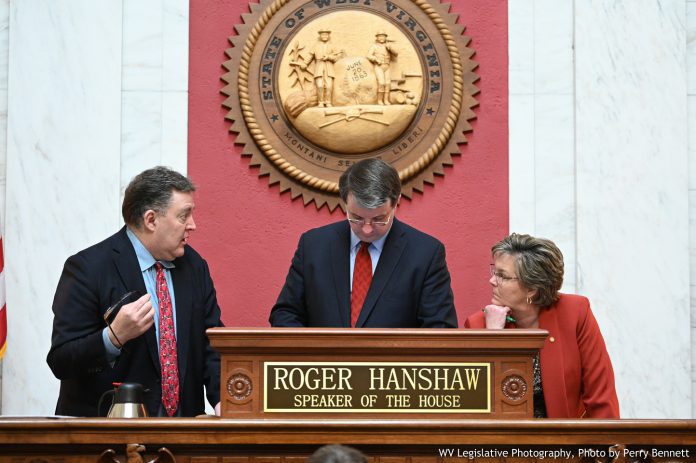 On Friday during its floor session, the House passed a bill that would provide a pay raise for judges in the state.
Senate Bill 597 provides a five percent pay raise for Supreme Court Justices, circuit court judges and magistrates. The last time there was a judicial pay raise was in 2011. Originally, the amount of the raise in Senate Bill 597 was higher, but the House Finance Committee amended this amount to mirror the five percent pay raise that state employees received the previous year. This raise will be implemented July 1, 2020.
Some members argued against the pay raise because of the impeachment of all Supreme Court of Appeals Justices that happened in 2018. However, most members voted in favor of the bill.
Senate Bill 275, establishing an Intermediate Court of Appeals, failed during the floor session. This has been an important and widely discussed bill during the legislative session. The House heard many arguments both supporting and opposing this bill during its floor session.
House Minority Leader, Delegate Tim Miley, D-Harrison, spoke against the bill.
"When the day and time comes that we need this, we need to implement this. I don't think the day and time for this is now or any time in the foreseeable future," he said.
House Judiciary Chairman, John Shott, R-Mercer, spoke in favor of the bill because he said it would strengthen the state's judicial system.
"An intermediate court of appeals would guarantee a full and meaningful appeal," he said.
After much debate on the floor, Senate Bill 275 failed.
The House concurred with the Senate amendments for sixteen House Bills and one Senate Bill. The House refused to concur with the Senate amendment for House Bill 4524.
Thirty-six other Senate Bills were passed.
Five bills were advanced to third reading.
The House is adjourned until 10 a.m. Saturday.