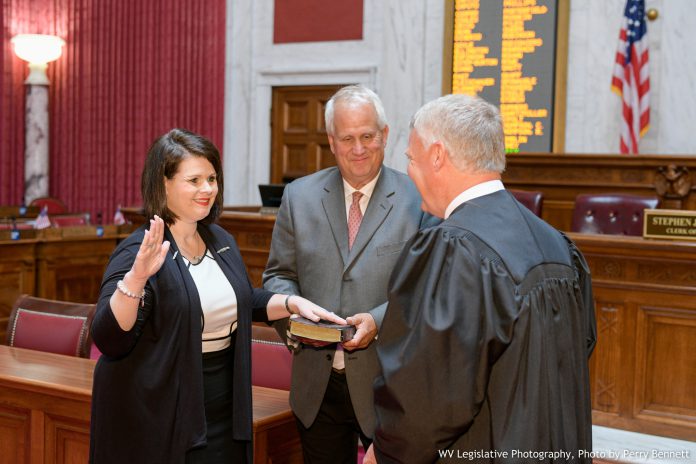 West Virginia Supreme Court Chief Justice Tim Armstead administered the oath of office to new Delegate Heather Tully Thursday afternoon in the House chamber.
Tully is a Republican appointed by the governor to represent the 41st district, which covers parts of Greenbrier and Nicholas counties.
Tully, of Summersville, worked as a bedside ICU nurse for the first 13 years of her career and now works as an RN. She has a bachelor's of science in nursing from the University of Charleston and a master's of science in nursing from West Virginia University.
Tully takes over from former Delegate Jordan Hill, who resigned in May to pursue a job opportunity outside of his district.