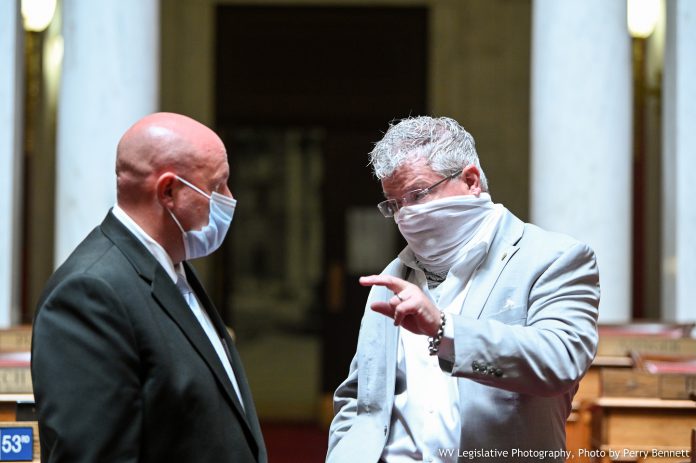 The House Health Committee hosted an informational meeting Monday morning regarding the state's COVID-19 response.
Committee members heard from State Coronavirus Czar Dr. Clay Marsh, State Health Officer Dr. Ayne Amjad, Maj. Gen. James Hoyer, and West Virginia Department of Health and Human Resources Secretary Bill Crouch.
Marsh gave an overview of the global pandemic. Close to 13 million people have been infected across the world and more than half a million people have died, according to Johns Hopkins University & Medicine's COVID-19 dashboard. Marsh explained West Virginia and the U.S. overall have seen more younger  people becoming infected with COVID-19.
"As we look at West Virginia, COVID-19 is starting to spread more rapidly," Marsh told the committee.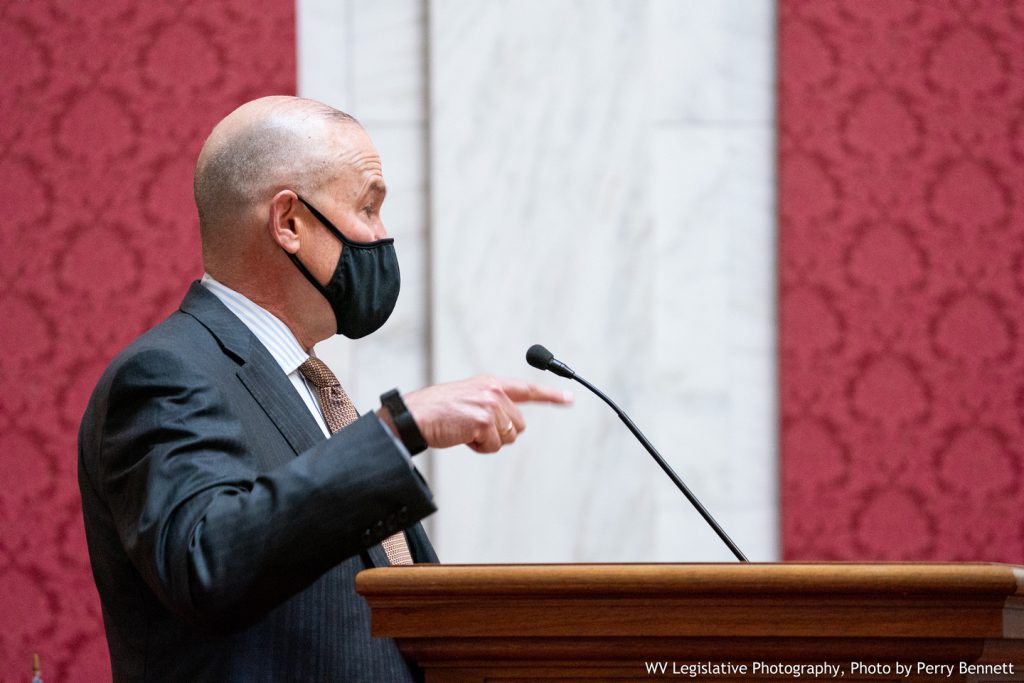 West Virginia has experienced the highest transmission rate in the country, Marsh said. Additionally, Marsh cited a study from the Kaiser Family Foundation, which found West Virginia to be the most vulnerable state in the country when it comes to the share of adults who have a higher risk of developing a more serious illness. Marsh said the state in collaboration with West Virginia University are determining reproduction rates for every county in the state. He said people could additionally view rates for each state at rt.live. He explained 75% of COVID-19 spread happens before a person becomes symptomatic.
"In general, we have done well but COVID's spread is picking up in West Virginia," Marsh said. "There has been more mobility among younger people going on vacation. There has also been outbreaks in churches, outbreaks related to bars, and outbreaks related to social gatherings in different places."
This is one of the numbers Crouch said he was looking at including in the state's COVID-19 dashboard. The DHHR Secretary said he is looking into making several changes to the dashboard such as including the reproduction rate, hospitalization numbers, and releasing the report once a day at 5 p.m. instead of the current 10 a.m. and 5 p.m. reports. Crouch also said he would work on providing numbers to the committee on death rates by gender, race, and region, along with the number of repeat tests.
Delegates asked Marsh other questions about PPE for vulnerable communities and providing education related to PPE. Marsh told the committee there is a task force with the DHHR that is working to facilitate more PPE supplies and working on educational materials, including a statewide PSA effort.
Delegate Mike Pushkin, D-Kanawha, asked about long term health effects and whether there were any known lasting effects in asymptomatic cases. Marsh said there is concern about how the virus affects blood vessels, citing autopsies conducted in New York City that found blood clotting in various blood vessels.
"There is a worry about that even in people who aren't severe cases," Marsh said.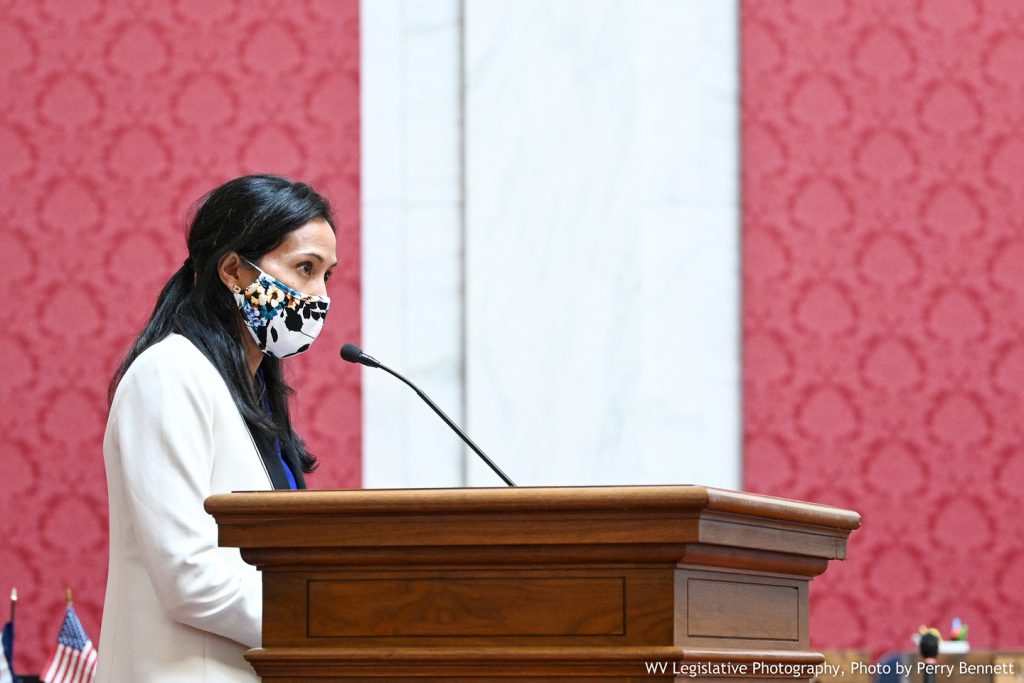 In addition to the pandemic, West Virginia faces other public health issues. Amjad, who was appointed as state health officer last week, told the committee her biggest goals for the upcoming weeks and months are not just to focus on COVID-19 but also other public health issues, such as the opioid crisis and mental health.
"While we've had COVID-19 going on, the Appalachian area has had the opioid crisis as well," Amjad said. "Depression and anxiety are going up too. These are issues we have to deal with too."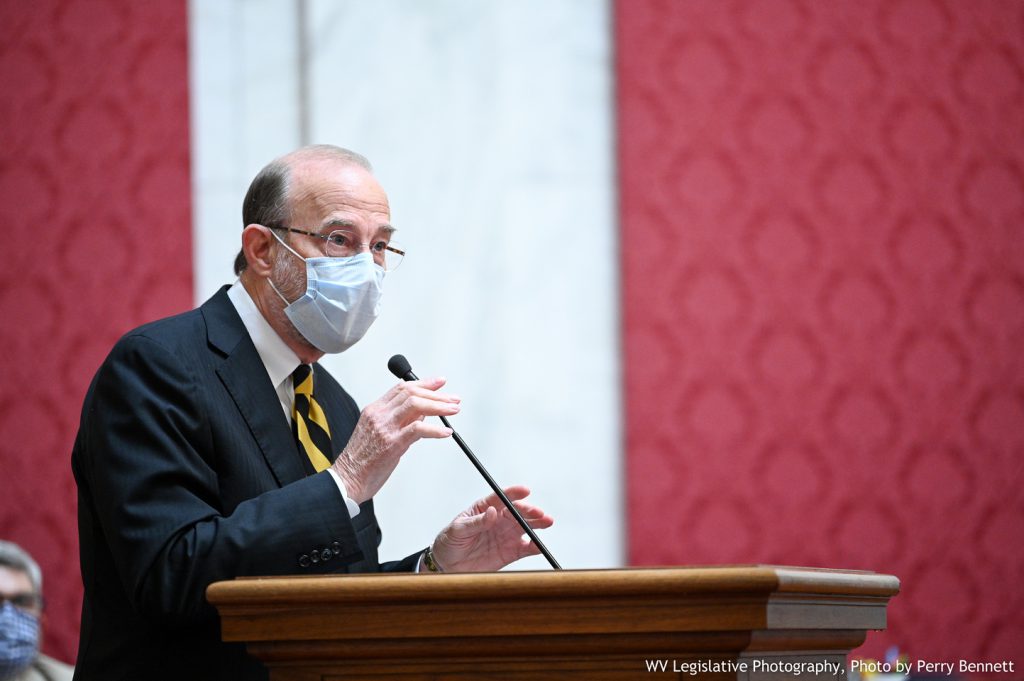 Delegates asked Crouch about short term and long term goals for funding public health. Crouch said the DHHR has worked to forge better relationships with local health departments. He said the DHHR is working to increase the number of contact tracers, increase epidemiologist salaries, and double the number of physicians in the Bureau of Public Health. Additionally, Crouch said there is funding from a CDC grant and from the CARES Act that is dedicated to cities and counties that include local health departments.
Hoyer also addressed the committee, explaining lines of effort for the National Guard—population stabilization, logistics, data analytics, operationalizing health facilities, innovation, and surge capacity. Hoyer explained the National Guard has worked to provide food to kids and seniors, support food banks, support Workforce West Virginia during the surge in unemployment, has worked to establish a six-month supply of PPE, and has worked to provide support for contact tracing and trend analysis along with looking into bed use, ICU beds and ventilator use.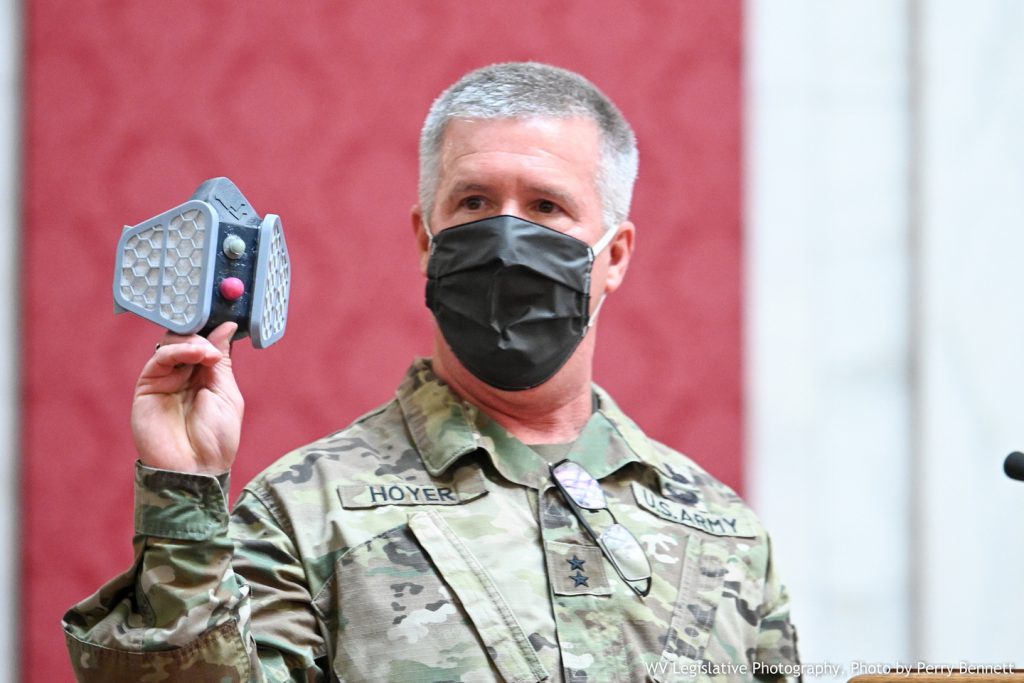 He also said the National Guard is working on developing PPE working in collaboration with WVU. He showed the committee a few items made at Prison Industries, including a reusable gown, and various face masks.
Delegates also asked about precautions recommended specifically for the Legislature. Delegate Jeffrey Pack, R-Raleigh, asked Crouch about precautions he would recommend the Legislature to take for members, staff, and others who work around the Legislature.
"Any congregate setting where there is a large number of people together is primed for an outbreak," Crouch said. "I would suggest testing may be a good possibility but testing is only good on the day you do it. …Distancing and wearing masks is the best way to fight the virus. Anyone with symptoms should not come to the Legislature. … My suggestion is for everyone to wear a mask and social distance as much as possible."
Pack said he intends to have another informational meeting, mentioning the possibility of the next one happening sometime in September.