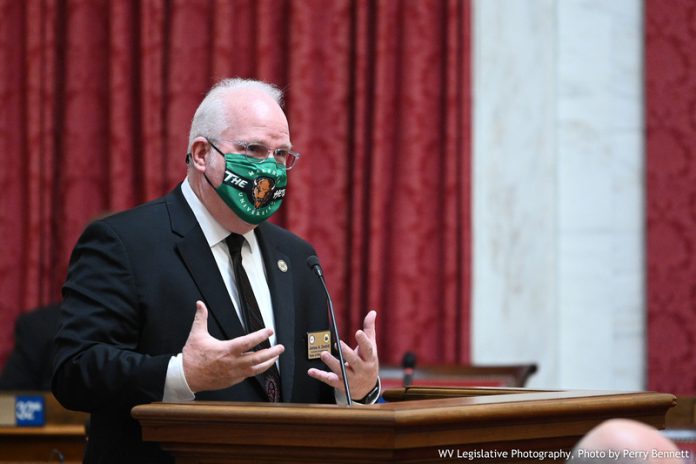 Today, the House Banking and Insurance Committee moved four bills forward.
House Bill 2681 allows the Insurance Commissioner to move general funds of the Insurance Commission into the Workers' Compensation Old Fund to reduce any deficit balance of the Old Fund. The Insurance Commissioner stated that transfer is needed because the deficit is beginning to increase after funding sources were removed in 2016, 2017, and 2018. The current deficit is $63 million. The bill advanced to the Committee on Finance.
House Bill 2682 replaces the requirement that certified mail is required to send notice that insurance producers and adjusters have failed to meet continuing education requirements. The bill allows for notice to be sent by e-mail or by regular mail. Using certified mail currently costs the commission between $6,000 and $7,500 a month. The bill advanced to the Judiciary Committee.
House Bill 2695 consolidates the Inspector General Position and the Director of the Insurance Fraud Unit position into one position. According to the Insurance Commissioner, the positions are identical roles. The savings of this consolidation would be $108,000 a year. The bill advanced to the Committee on Government Organization.
House Bill 2634 provides that state insurance providers must provide coverage for 20 visits per event for physical therapy, occupational therapy, osteopathic manipulation, a chronic pain management program, and chiropractic services when prescribed by a health care practitioner. The bill advances to the Health and Human Resources Committee.