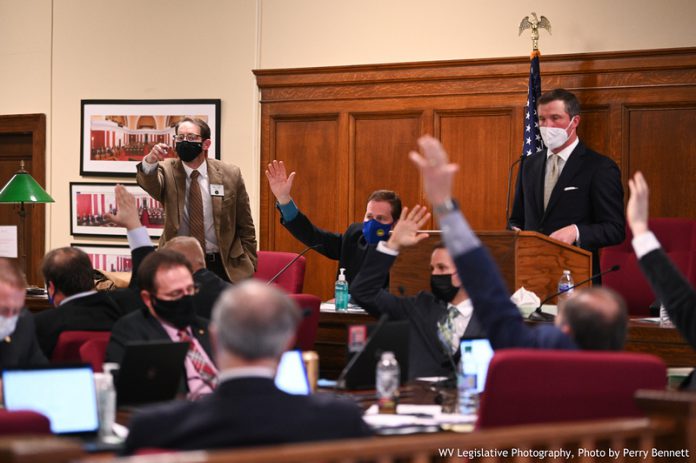 The House Judiciary Committee met today after a public hearing on Senate Bill 275.
Senate Bill 275 would create an Intermediate Appellate Court. It eliminates the Office of Judges and transfers the powers and duties of this office to the Intermediate Appellate Court. The court would only have appellate jurisdiction. Cases that would fall into this appellate jurisdiction include civil cases, family court, administrative appeals and workers compensation. The bill states the new court shall be created by July 1, 2022.
The House Committee Substitute for the bill was adopted. It does not have multi-district court. There would be one district and three judges would be appointed by the Governor to serve on staggering terms, initially.  After the initial appointment, the judges would be elected in staggering primary elections and would serve 10-year terms. To be eligible to be a judge for the Intermediate Appellate Court, one would have to be in good standing with the WV Bar Association, have 10 years of practice experience, and have lived in West Virginia for five years.
The Committee Substitute advances to the floor.