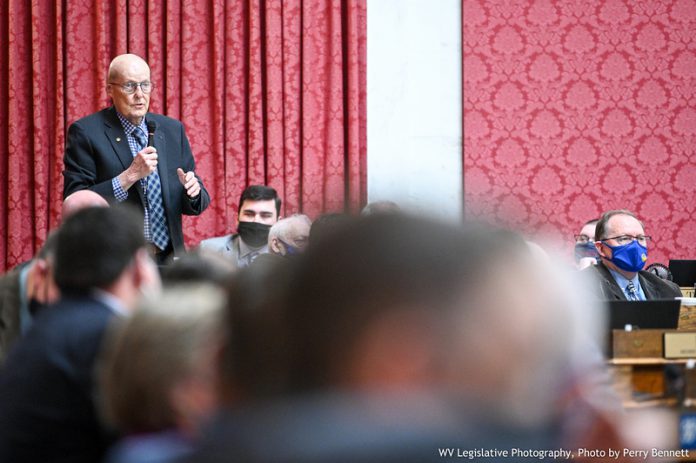 Today, the House passed seven bills, concurred with the Senate on two bills and six resolutions, and postponed action on six pieces of legislation.
Senate Bill 359 requires law enforcement to attempted to contract landowner or lease when responding to an accident in which damage occurs to a fence that could contain livestock. The bill was amended on third reading to allow the officer responding to call dispatch so that they could notify for a quicker response.
Senate Bill 514 makes changes to the organization of the Natural Resources Commission. The bill changes the term lengths and states that the commissioners shall be appointed by the Governor. The bill passed 52 to 47.
Senate Bill 89 was vetoed by the Governor and sent back to the Legislature for changes to be made. Today, the House concurred with the Senates amendments to complete the legislation and send it back to the Governor. Senate Bill 89 allows licensure requirement exemptions for private kindergarten and preschool programs.
The House also concurred to complete House Bill 2253, which makes changes to the sentencing for forgery and other crimes related to lottery tickets.
The House concurred with the Senate and adopted House Concurrent Resolutions 12, 20, 26, 35, 38, and 62.
Action on Senate Joint Resolution 4, Senate Bill 392, Senate Bill 483, Senate Bill 496, Senate Bill 562, and Senate Bill 710 was postponed by one day.
The House is in recess until 6 pm tonight.
Today's Meetings
Tomorrow's Meetings
The House reconvened at 6:20 pm to receive reports.
The House is adjourned until 11 am.