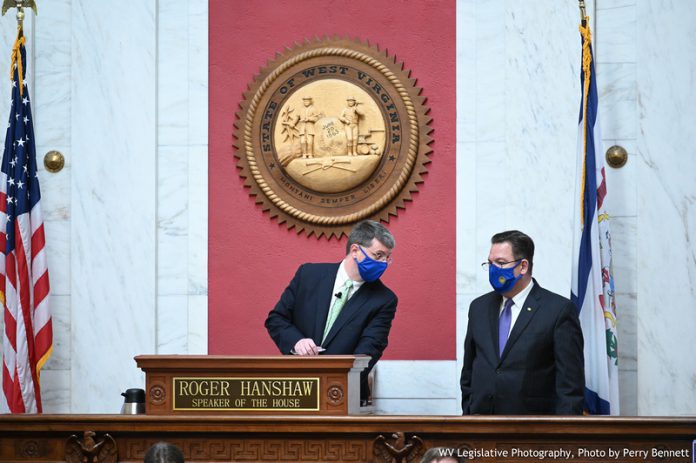 The House concurred with the Senate on seven bills today, including:
House Bill 2633 creates the 2021 Farm Bill and makes changes throughout the code.
House Bill 2763 provides a way for reporting cyber incidents and provides that an annual report be sent to the Joint Committee of the WV Legislature.
House Bill 2765 allows emergency management and operations vehicles operated by airports to use red flashing warning lights.
The House passed 27 bills to the Senate.
Senate Bill 307 provides that nonresident members of a reserve unit in WV qualify as residents for tuition rates.
Senate Bill 318 removes the requirement that the Treasurer publish the unclaimed property registry in newspapers.
Senate Bill 343 allows the DMV to renew or reissue driver's licenses and ID cards online for address changes.
Senate Bill 651 allows county boards of education to hold a public hearing to discuss the publishing of financial statements on their website. If the county decides to post the information, they may quit printing the information in a local newspaper. If the county posts the information online and an individual requests a hard copy of the information, the board must send the hard copy. Currently, the financial information is only printed in local newspapers.
Senate Bill 713 clarifies that inmates who received good time on or before October 21, 2020, are entitled to the good time unless it is lost due to a disciplinary violation.
Committees
Today's Meetings
Tomorrow's Meetings
The House reconvened at 6:15 pm to accept reports and messages.
The House is adjourned until 11 am tomorrow, April 7.