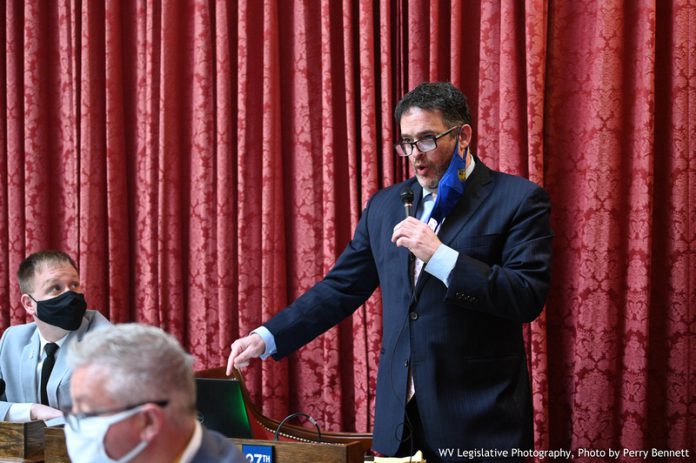 Today, the House concurred with the Senate on six bills.
House Bill 2093 allows West Virginia veterans to utilize the services of medical foster homes approved by the US Department of Veteran's Affairs and exempts medical foster home caregivers from duplicative background examination requirements of the WV CARES program.
House Bill 3191 require employers to notify retirees if their subsequent employment will negatively impact the retiree's retired status or benefit.
The House, also, passed six bills and one resolution.
Senate Joint Resolution 4 allows for the incorporation of churches or religious denominations.
Senate Bill 387 extends the program for drug screening of applicants for Temporary Assistance for Needy Families. The program states that if a guardian test positive for a drug, a proxy-guardian can be assigned to the child. This is to allow the child to continue receiving benefits. The majority of TANF recipients are children. Any persons testing positive for drugs will be offered treatment. During the pilot program, only 4 percent of applicants tested positive.
After a lot of debate, Senate Bill 387 passed. Opponents stated that the pilot program was not successful enough to continue. Supporters of the bill stated that the program kept taxpayer money from being used illegally. The bill heads back to the Senate for consideration.
Action was postponed one day on SB 492, SB 502, SB 610, and SB 655.
The House is in recess until 5 pm.
The House reconvened at 5 pm to hear reports and messages. A few bills/resolutions were read for the first time.
Committee Meetings
Tomorrow
The House is adjourned until 10 am tomorrow, April 8.