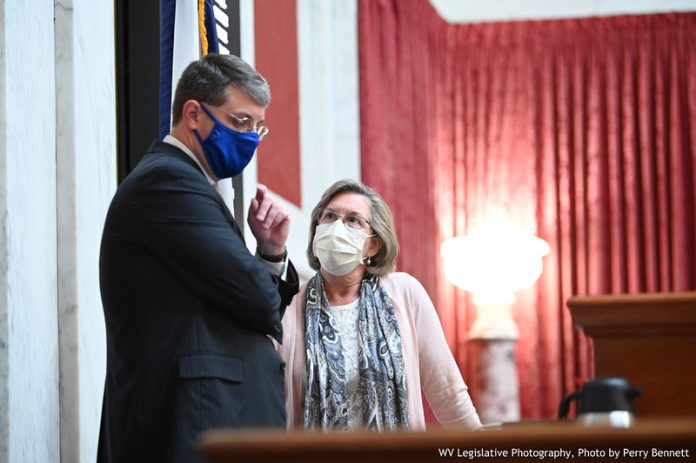 Fifteen bills passed the House today, including the following.
Senate Bill 335 makes Promise scholarships available to students who wish to pursue a vocational certificate or degree in a community and technical college.
Senate Bill 419 updates the state's definition of "firearm" to match the federal definition.
Senate Bill 488 provides that convention and visitor's bureau shall satisfy certain requirements to receive funding from hotel occupancy taxes.
Senate Bill 636 requires middle and high schools teach certain civics and history curriculum be taught. Curriculum required includes institutions and structure of American government, American political philosophy and history, ideologies,  and the treatment and contributions of historic minorities.
Senate Bill 671 requires the Office of EMS director be appointed by the Secretary of the Department of Health and Human Resources.
Several bills on second were advanced to third with amendments pending.
Committees
Today
The House is in recess until 4 pm.
The House is adjourned until 10 am tomorrow, April 9.
The Rules Committee will meet at 9:45 am in Room 434M.