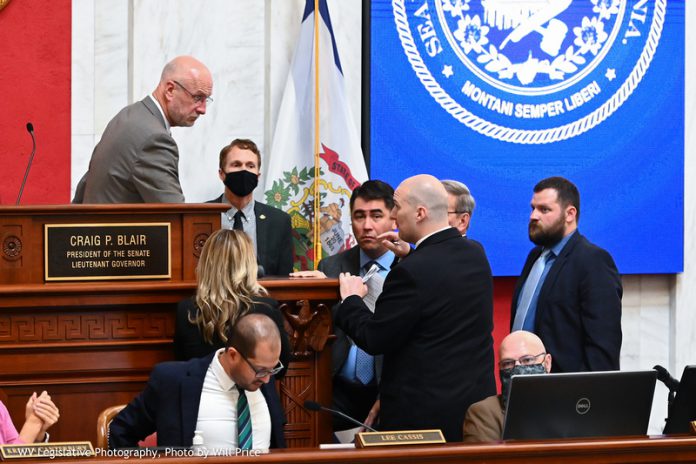 Both the House and Senate convened the third Special Session of 2021 today at 11 a.m. The focus of the session will be to redraw district lines in both the House and Senate, while also drawing new Congressional district lines as West Virginia transitions from three to two representatives.
Supplemental appropriation bills and several other measures are also on the Governor's Special Session call.
Each body introduced 32 bills this morning, with the Senate reading each bill a first time.
The House reconvened at 6 p.m. and suspended rules to read House Bill 334, updating provisions establishing the Intermediate Court of Appeals; and House Bill 301, reapportioning House of Delegates Districts, a first time.
The Senate reconvened just after 7 p.m. to receive committee reports from the Redistricting Committee and read Senate bills 3033 and 3034 a first time. The bills relate to the composition of congressional districts and state senatorial districts.
The Senate is adjourned until tomorrow at 11 a.m.
The House is adjourned until tomorrow at 12 p.m.
Tomorrow's House Committee Meetings: