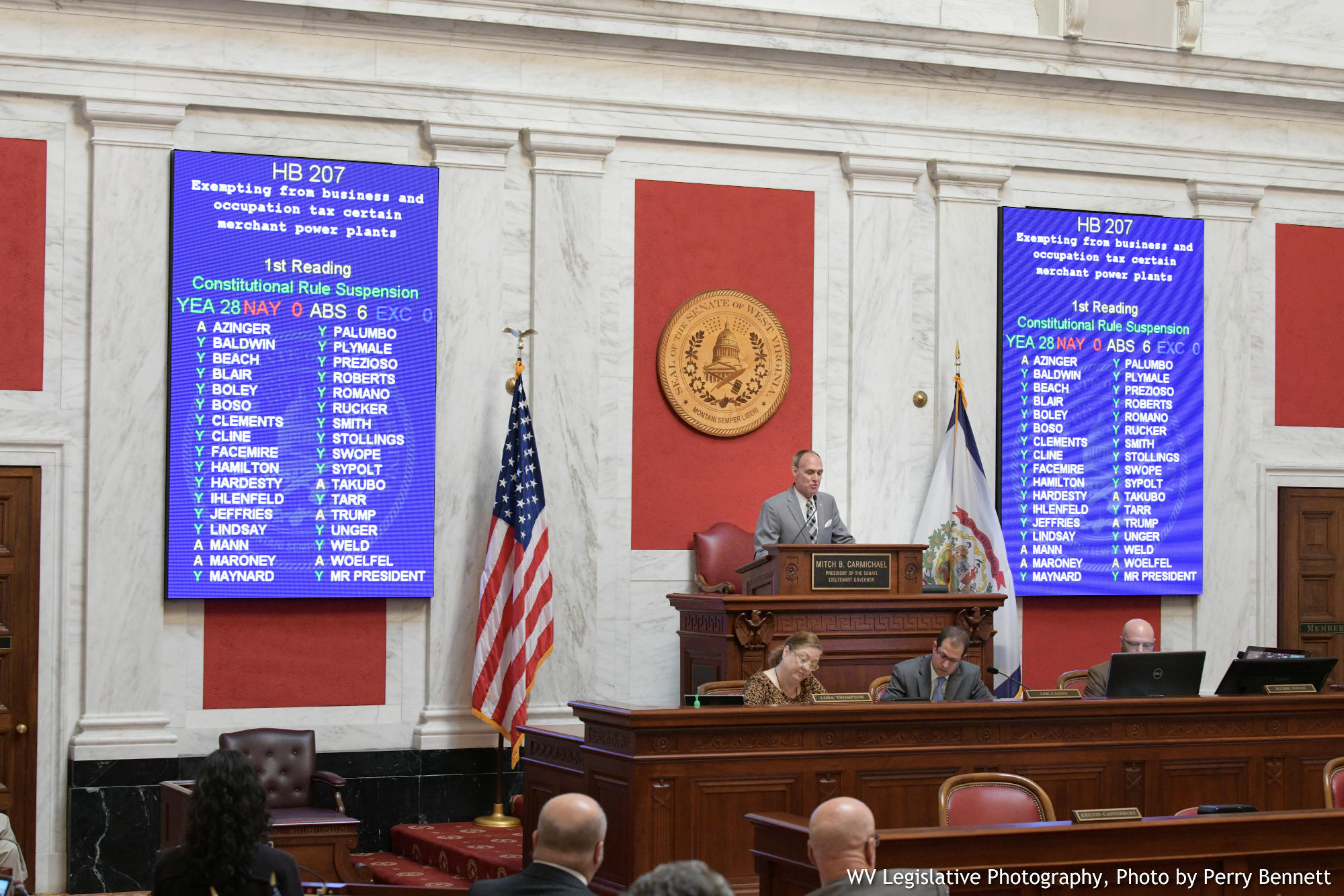 The Senate acted quickly Tuesday afternoon, unanimously passing House Bill 207, which eliminates the business and occupation tax for all merchant power plants, and specifically, the Pleasants Power Station.
The legislation defines a merchant power plant as "electricity generating plant in this state that is not subject to regulation of its rates by the West Virginia Public Service Commission, sells electricity it generates only on the wholesale market, does not sell electricity pursuant to one or more long-term sales contracts, and does not sell electricity to retail consumers."
The tax has brought in about $12.5 million a year for the state.
The Longview Power Plant, also a merchant plant, has a local exemption, which has created a unique tax burden for the Pleasants Power Station, according to lawmakers and officials. Lawmakers acted quickly to ease this burden and create a level playing field.
Also on Tuesday, the Senate completed action on HCR 104 and HCR 105, resolutions that approve the draw down of an additional $800 million in road bond money.
The Senate has adjourned subject to the call of the President.