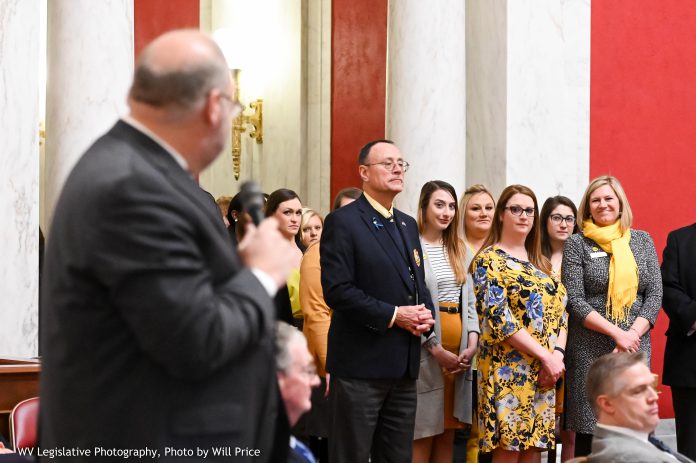 The Senate met at 11 a.m. Friday and passed four bills.
Senate bills 843, 844 and 845 are supplemental appropriations from the state Treasury to various accounts of the Department of Health and Human Resources.
House Bill 4959 was also passed, clarifying the abilities and powers of the Economic Development Authority Board of Directors. The bill allows the West Virginia Economic Development Authority to execute all contracts and other instruments necessary to carry out tasks not involved with the Purchasing Division.
The Senate concurred with House amendments for two bills, completing legislation for both. These are:
– SB 586 reorganizes and designates the Department of Military Affairs and Public Safety as the Department of Homeland Security and changes the name of the current Department of Homeland Security to the State Administrative Agency for Homeland Security and Emergency Management Grants.
– HB 2086 adopts the Uniform Real Property Electronic Recording Act. The bill states that any requirement of state law describing a land record document be on paper in writing be satisfied by an electronic document.
The Senate also adopted three resolutions. Senate Resolution 59 designated Friday as Domestic and Sexual Violence Awareness Day. Senate Resolution 58 congratulated Herbert Hoover High School softball team for winning the 2019 Class AA championship. Senate Resolution 57 was adopted as well, designating February 28, 2020 as Honeybee and Beekeeper's Day at the Capitol.
The Senate recessed until 5 p.m., returning to receive committee reports and read 19 bills a first time, during a brief evening floor session.