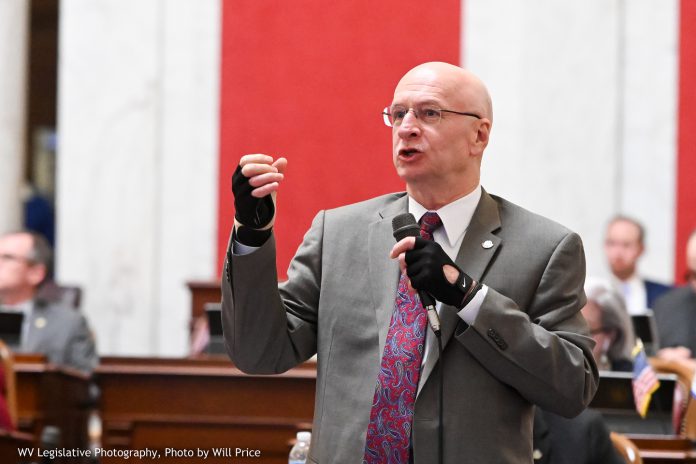 The Senate convened at 11:00 a.m. today and passed 24 House bills.
House bill 4773 establishes statewide standards for a work group to investigate screening protocol for adverse childhood trauma. The bill states that the Bureau of Public Health is to provide staff for this work group. The purpose of this bill is to address a growing body of research linking childhood trauma to lifelong health consequences.
The bill states that the prevention of childhood trauma and mitigating the impact of such trauma are to be implemented into the state's opioid response plan. Using a comprehensive systems approach, the protocols would provide for different care services such as referral to counseling programs, education about toxic stress, and identification and treatment of adverse childhood experiences and linked health conditions.
Senator Ron Stollings, D-Boone, explained the bill to the Senate and urged passage. "This bill has a far-reaching impact for the future of our children," he said. The bill was passed with bipartisan support.
House bill 4790 extends the Career and Technical Education curriculum into middle school grades using comprehensive career exploration for success in occupations and entrepreneurship in the changing workforce. The bill requires middle school electives in Career Technical Education to be offered starting with the 2022-2023 school year.
House bill 4478 creates a lifetime ban for commercial drivers involved in human trafficking. The bill states that any driver using a commercial motor vehicle in a commission of a felony involving an act of human trafficking is prohibited from having a Commercial Driver's License for life.
The Senate concurred with House amendments and completed legislation for Senate bill 201, which clarifies terminology and conditions for criminal stalking and harassment charges.
The Senate amended House amendments to Senate bill 849, which generally addresses military service as a factor in certain insurance rates. The bill prohibits an insurance company from increasing premiums when reinstating an insurance contract. The Senate requested the House to concur before legislation can be completed.
The Senate adopted Resolution 61, which recognizes Leadership Jefferson for their contributions and service to Jefferson County, West Virginia. The Senate also adopted Resolution 62, recognizing October as National Dwarfism Awareness month. Two brief recesses were held for the presentation of these resolutions.
The Senate is in recess until 6:30 p.m.