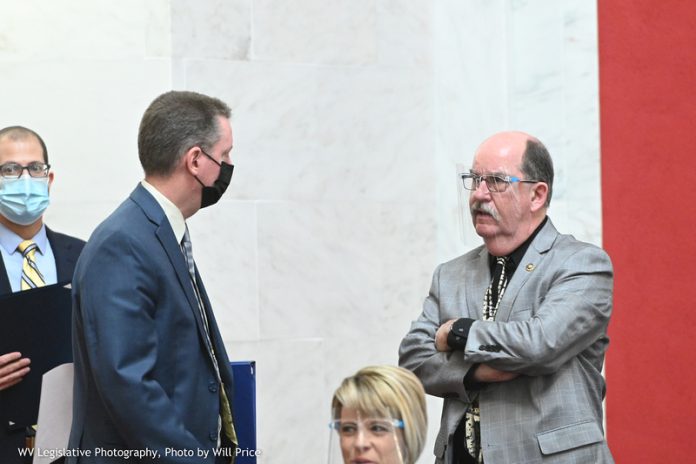 The Senate passed four bills during a brief floor session Friday morning.
Senate Bill 437 would extend a contingent increase of tax rate on certain eligible acute care hospitals.
Senate Bill 494 would authorize the  transfer of moneys from Insurance Commission Fund to the Workers' Compensation Old Fund.
Senate Bill 496 changes some terms related to punishment for second or third degree felony.
Senate Bill 514 would establish the Natural Resources Commission appointment criteria and qualifications, and to allow for reimbursement of expenses related to official duties.
These bills move on to the House of Delegates for consideration.
The Senate is adjourned until Monday, March 15, at 11 a.m.