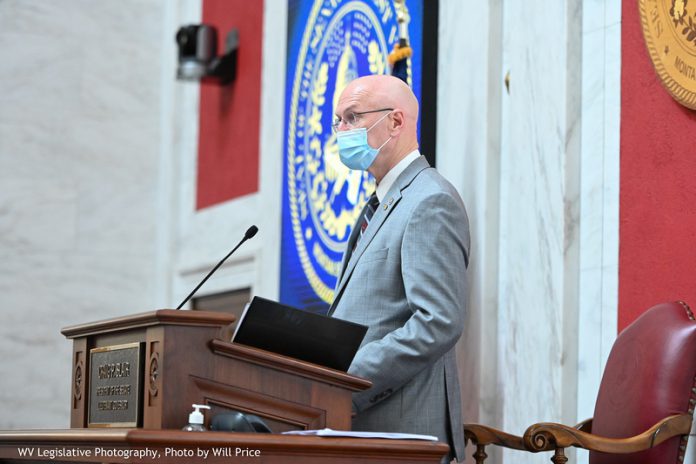 The Senate completed legislative action on seven bills during a Tuesday morning floor session.
House Bill 2823 exempts buildings or structures utilized exclusively for agricultural purposes from the provisions of the state building code.
House Bill 2829 allows for the amortization of annual funding deficiencies for municipal police or firefighter pension and relief funds.
Senate Bill 439 allows the use or nonuse of safety belts as admissible evidence in civil actions.
Four of the bills completed were supplemental appropriations to various agencies.
The Senate is adjourned until tomorrow, April 7, at 10 a.m.

Audio and Video streaming are available for all committee meetings on our Legislature Live page.
Health and Human Resources will meet today at Noon in 451M.
Energy, Industry and Mining will meet today at Noon in 208W.
Education will meet at 1 p.m. in 451M.
Government Organization will meet at 1 p.m. in 208W.
Finance will meet at 2:30 p.m. in 451M.