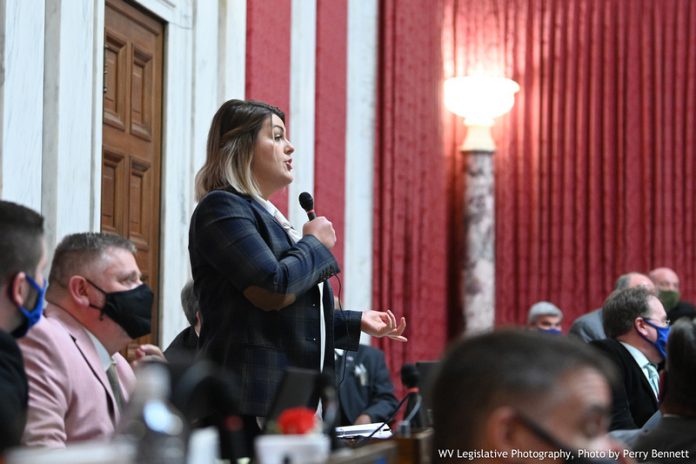 Today, the House of Delegates adopted six resolutions, concurred and amended HB 2024, and passed 14 bills.
House Bill 2024 expands telemedicine to permit a licensed healthcare professional from another state to practice in WV when registered with the appropriate board.
Senate Bill 356 allows for the written part of the drivers' exam to be administered by high school driver education instructors.
Senate Bill 431 allows schools to provide notification of attendance records to DMV electronically so that students do not have to provide documentation for their permit and drivers' license.
House Bill 2933 creates the Anti-Discrimination Against Israel Act, which prevents state agencies, political subdivisions, and pension plans from doing businesses with or investing in companies that boycott Israel.
The House is in Recess until 5 pm.
Committees
Today's Meetings
Monday's Meetings
Virtual Public Hearings
Judiciary Committee Monday, March 29 at 8 am on HJR 3 – Property Tax Modernization Amendment
Government Organization Committee Monday, March 29 at 3 pm on HB 3072 – Sunset the Board of Forestry
The House reconvened at 6 pm to hear committee reports and Senate messages.
The House is adjourned until 11 am on Monday, March 29, 2021.