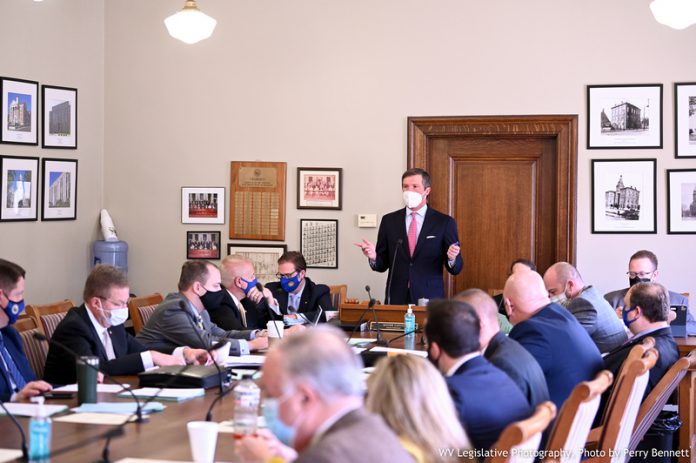 The Judiciary Committee advanced six bill today.
House Bill 2495 clarifies procedures for handling of asbestos and silica litigation and enhances the ability of the judicial system to manage the litigation by requiring the filing of additional information to verify the factual basis for each claim against each defendant. It also ensures the defendants are not subject to liability for later-added asbestos-containing products manufactured or sold by third parties. It also allows for the consolidation of asbestos or silica actions at trial with the consent of all parties.
Senate Bill 5 encourages efficient settlements of legal claims.
Senate Bill 42 authorizes a municipality to commence a proceeding in a court of competent jurisdiction within the county of the abandoned property to compel a foreclosure to assist municipalities to better address "zombie properties," which are plaguing communities across the state.
House Bill 2830 strengthens laws relating to sex trafficking. The bill provides no minor shall be prosecuted for an offense of prostitution in violation of this section of code. It allows for a child victim of sex trafficking to expunge records of a juvenile delinquency adjudication. The bill allows for the criminal liability of a person who aids, assists, or abets the trafficking of an adult or child. The bill also provides the child victim of sex trafficking be eligible for comprehensive and specialized trauma-informed child welfare services.
House Bill Originating creates a new crime of public disclosure of restricted information with the intent to threaten, intimidate, or incite violence against a person or intent and knowledge to threaten, intimidate, or incite violence against a person. The crime is a misdemeanor, unless the information is used to threaten, intimidate, or incite violence against a juror, witness, informant, or law enforcement officer in a court. Then, the crime is a felony, which would carry a prison sentence of five years.
House Bill Originating relates to automobile salesperson licensure.
House Bill 2195 was assigned to a subcommittee. House Bill 2195, as amended, requires that law-enforcement officers submit crash reports to owners and/or drivers of the vehicles involved in the crash within 48 hours of the crash. All information must be shares with all parties involved and their insurance agents.