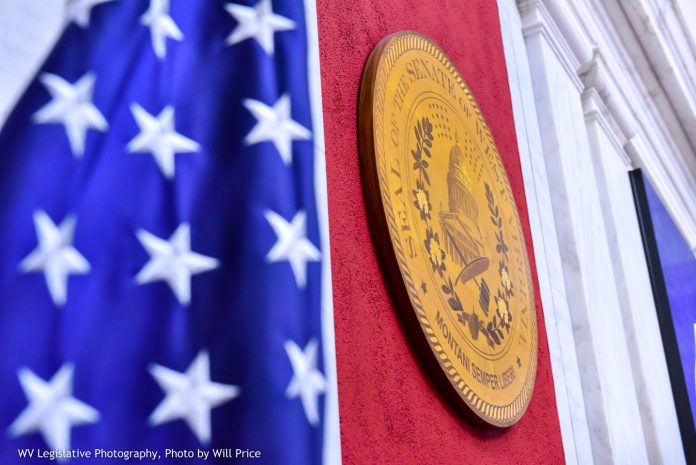 The Senate met at 11:00 a.m. today and passed four bills.
SB 288 deals with family planning and child spacing. The bill charges the Bureau of Public Health with implementing a plan to prevent unborn children from being exposed to illicit substances and neonatal abstinence syndrome. This prevention would involve outreach, education, and the provision of free and effective pregnancy prevention for addicted individuals at risk for pregnancy. Under this bill. The Bureau for Public Health may provide approved advice, medicines, and devices to local boards of health.
SB 554 requires a lessee to deliver a recordable release for terminated, expired, or cancelled oil or natural gas leases to the lessor within a specific time and without any cost. The bill also provides for a procedure to allow a lessor to serve notice to a lessee if the lessee doesn't provide said release in a timely manner.
SB 583 creates a program to improve the development of renewable energy resources in the state in order to further West Virginia's economic development.
SB 733 allows a group to become a recognized political party if the group's candidate for president or governor receives at least 1% of statewide votes.
Senate bills 781-796 were introduced and referred to the appropriate committees.
The Senate adopted SR 40, recognizing and thanking WV Gold Star Mothers for their dedication to veterans and their families. A brief recess was held for the presentation of this resolution.
The Senate is adjourned until 11:00 a. m. on Monday morning.