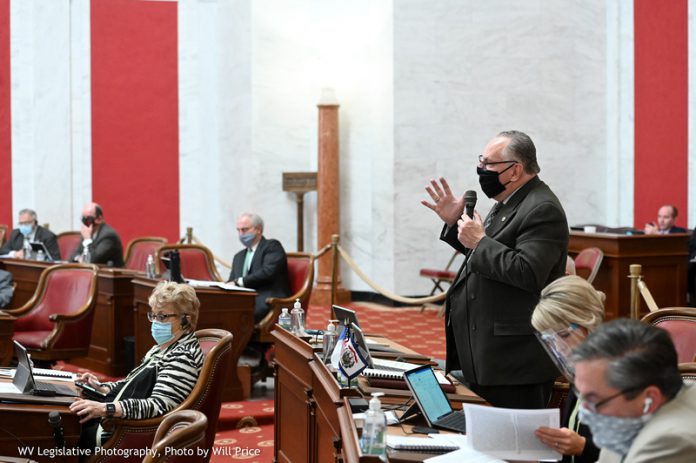 As of Friday, March 19, 2021, 667 bills have been introduced to the Senate. Of those bills, 107 have passed and advanced to the House
Senate Bill 518 adds grounds for administrative dissolution of business, corporate, nonprofit, and limited partnership organizations which misrepresent a material matter in any filing or record submitted to the Secretary of State.
Senate Bill 500 removes confusing and excessively complex language from the criminal prohibition on the intimidation of and retaliation against public officers and employees, jurors, and witnesses.
Senate Bill 318 eliminates the requirement that the Treasurer publish a full list of unclaimed property in newspapers and instead require that information be included in a publicly available online database
Senate Bill 529 corrects improver citation relating to DMV registration.
Senate Bill 523 corrects improper references in code.
Senate Bill 472 updates the criteria the Performance Evaluation and Research Division uses when assessing an application for a new license or other government regulation and when reviewing existing government regulations relating to occupational and professional regulation.
Senate Bill 346 allow the DMV to use electronic means to provide notice to licensees and vehicle owners.
Senate Bill 502 sets tiered fee lives for resident lifetime hunting, fishing, and trapping licenses for residents who have not reach their 15th birthday.
Senate Bill 431 allows the Department of Education to share information relating to school attendance electronically with the DMV so that students do not have to individually present paper information.
Senate Bill 391 requires a departmental study on the child protective services and foster care workforce.
Senate Bill 303 creates the Local Government Labor and Consumer Marketing Regulatory Limitation Act. It prohibits political subdivisions from enacting any ordinance, regulation, local policy, local resolution or other legal requirements regulating certain areas of the employer-employee relationship and the sale or marketing of consumer merchandise.
Senate Bill 297 permits the Board of Treasury Investments to compensate appointed members for each meeting attended and to eliminate certain outdated and contradictory investment restrictions.
Senate Bill 566 requires entities and parties to uphold and apply the Superintendent of Schools' interpretation of school law and State Board of Education rules
Senate Bill 562 establishes procedures for establishing juvenile competency to stand trial and establishes disposition alternative for incompetent juveniles