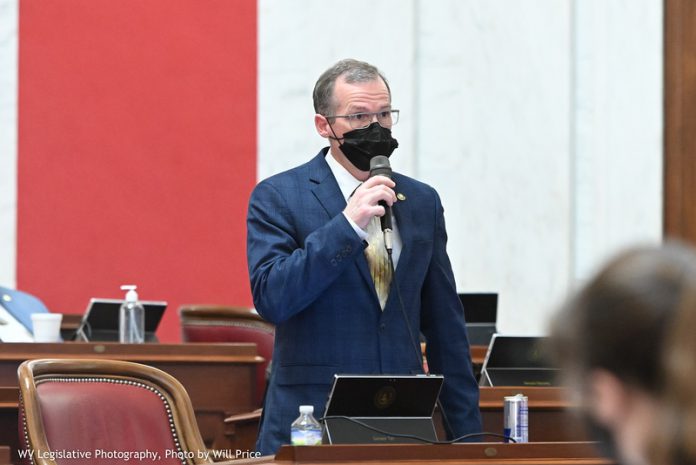 The Senate passed its version of the income tax reduction bill, as well as its budget, after a long debate on the floor Wednesday night.
House Bill 3300, which would reduce the personal income tax in West Virginia, was amended with a strike and insert amendment that made significant changes to the legislation.
The current version of this bill would cut the personal income tax by about $818 million,  beginning next year.
As a way to offset that loss of revenue, the current legislation would raise the sales tax in West Virginia from 6 to 8 percent. That 8 percent would also apply to soft drinks and the sale of prepared foods. The there is no grocery tax in this bill. The legislation retains the elimination of exemptions for a variety of professional services, including exemptions for broadcasting, print and outdoor advertising.
The bill uses tiered severance taxes, budget surplus funds, excess Rainy Day funds and other appropriations to create a S.A.F.E.R. fund that will be used to smooth out additional lowering of the personal income tax in future years. When the fund reaches $100 million in a given year, $50 million is released to further lower the personal income tax. According to the plan, each $50 million in that fund would correspond with a roughly 1.25 percent reduction in income tax rates.
The amended bill provides roughly $40 million in rebates for people making $35,000 a year or less.
The Senate also amended its budget into House Bill 2022 and passed the measure. This bill will be the vehicle the Legislature uses to work out a final general revenue budget in the coming days.
The Senate amended the roughly $4.56 billion 2021-22 budget to mostly restore earlier budget cuts to West Virginia University, Marshall University and West Virginia Public Broadcasting.
As passed, the bill would fund WVU at just over $95.5 million, about $1.5 million less than in the governor's proposed budget.
Marshall would receive just over $46 million, about $700,000 less than the $46.76 in the governor's plan.
The bill also restores over $3.75 million to public broadcasting.
These bills now head to the House of Delegates for consideration.
The Senate is adjourned until tomorrow at 10 a.m.