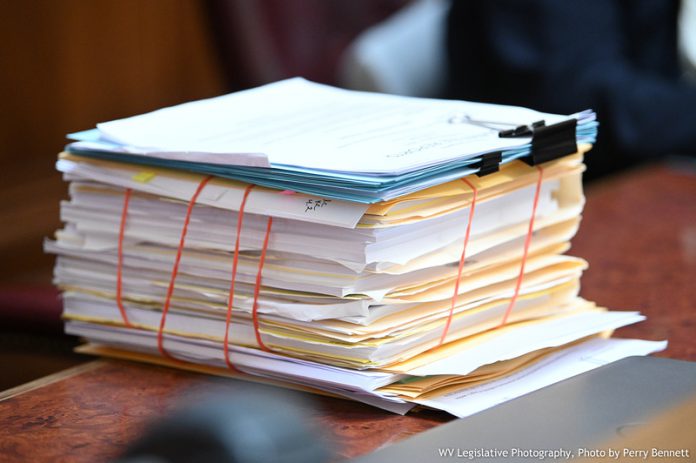 House Bill 2267 establishes an optional bus operator in residence program for school districts.
House Bill 2918 makes the Family Drug Treatment Court permanent.
Senate Bill 335 creates WV Invest Grant Program for students at accredited community and technical college.
Senate Bill 387 continues the drug screening of applicates for TANF.
Senate Bill 392 creates a penalty for impersonating law-enforcement officer or official.
House Bill 2916 creates the Semi-quincentennial Commission for the celebration of 250th anniversary of the founding of the United States of America.
House Bill 2914 removes certain ex officio, voting members from the Archives and History Commission.
House Bill 2874 extends the current veteran's business fee waivers to active duty military members and spouses.
Senate Bill 434 requires training for law-enforcement officers responsible for investigating crimes of sexual assault.
Senate Bill 634 requires training of law enforcement officer on how to respond to persons with autism spectrum disorder.