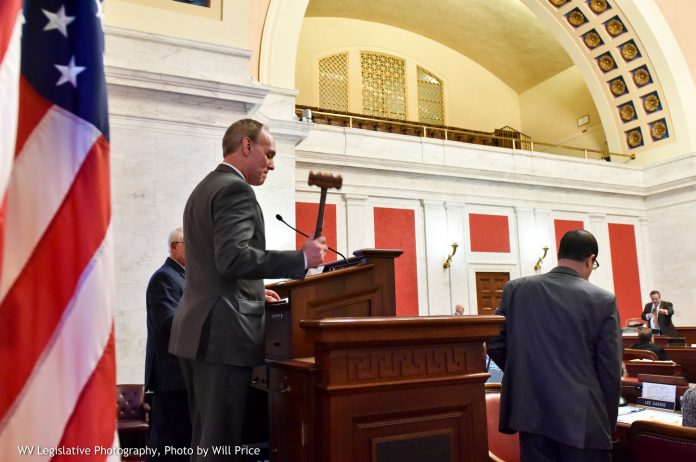 As of Friday, February 14th, 2020, 796 bills have been introduced in the Senate. Of those bills, 109 have passed and advanced to the House.
SB 96 prohibits municipalities form limiting an individual's right to purchase, possess, transfer or own deadly weapons or pepper spray. This bill also restricts the award of attorney fees to petitioners seeking redress under this law, but only for those who prevail.
SB 97 adds to the circumstances allowing a senior judge or justice to receive per diem compensation after the judge or justice has already been given the annual salary of a sitting court judge.
SB 131 creates the Tim Tebow Act. This bill allows homeschooled students or students enrolled in a private parochial school that is not a member of the Secondary Schools Activity Commission to participate in sports or other activities in schools belonging to that commission.
SB 163 allows the collection of the hotel occupancy tax by marketplace facilitators.
SB 180 requires that a court's accounting of amounts due for crime victim restitution be identified separately. The bill also provides that court costs collected under the Second Chance Driver's License Program that can be attributed to this restitution are not subject to the 5% offset for use by the Director of Justice Community Services.
SB 195 updates the powers of a personal representative, administrator, trustee or executive of a deceased person's estate.
SB 208 changes the time period for prices of certain necessities is not to be increased during a state of emergency.
SB 230 requires the Board of Education to provide routine education on student suicide prevention to school faculty and staff. This would include teaching the warning signs and resources for suicide prevention.
SB 266 updates and clarifies provisions regarding special license plates for Fairmont State University.
SB 275 would create an Intermediate Court of Appeals.
SB 517 creates the State Parks and recreation Endowment Fund, receiving funding from the leasing of gas, oil and minerals from underneath the Ohio River and its tributaries.
SB 573 amends an item of appropriation and account for the designated spending units and expenditure for the 2020 fiscal year.
SB 575 allows the governing entity of a local fire department to designate its premises as a safe-surrender site that can accept physical custody of a child 30 days old or younger from a person who has legal custody of the child.
SB 576 updates the Records Management and Preservation Act to reflect current and modern practices of storing public records. The bill removes the formal advisory committee and terminates the requirement for an administrator to store agencies' essential records.
SB 600 creates the Military Authority Fund, a special revenue account for the State Treasury. The account will be administered by the Adjunct General for nonfederal government revenues and expenses received by this account.
SB 607 requires that all parties involved in a vehicle crash receive each other's information. The law-enforcement officer who reports the crash must share the owner/operator and insurance information with all involved within 24 hours of the crash.
SB 618 aligns current state law to federal law regarding the requirements for the location of salvage yards within 1,000 feet of an occupied private residence.
SB 641 allows the West Virginia Children's Health Insurance Program to have flexibility in rate setting to save money to help with the budget shortfall and move program from fee-for-service to a managed care benefit. The bill creates a benefit plan for uninsured children in families with an income between 200%-300% of the federal poverty level.
SB 654 allows some sheriffs to transfer from the Public Employees Retirement System to the Deputy Sheriff Retirement System.
SB 657 allows for the designation of tourism development districts in agreement with qualifying tourism development projects in municipalities with less that 2,000 residents. The bill includes oversight of these districts and development office control.
SB 664 adds a physician's assistants, psychologists and advanced practice registered nurses to the list of medical professionals who can determine when a person lacks capacity.
SB 665 requires individuals convicted of certain crimes on or after March 8, 1995 to provide DNA samples.
SB 676 permits fees from the Central Abuse Registry to be used for IT support and infrastructure costs.
SB 678 waives fees and eliminates obstacles for obtaining a driver's license for individuals who complete the GOALS program.